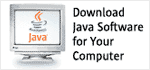 | | | |
| --- | --- | --- |
| | | |
| | | The Java Community Process (JCP) program applauds the community's Star Spec Leads. These leaders earned this honor through their efficient, prompt, and transparent communication with their Expert Group, the Program Management Office (PMO), and the Executive Committee (EC). They used community web pages, observer aliases, and other tools to communicate with their expert group, the JCP program community, and the public. They kept their Java Specification Requests (JSRs) on schedule by making sure their team stayed focused and felt appreciated. The JCP program congratulates and honors these Star Spec Leads. |

As a Senior Technology Manager of Nokia's Technology Platforms division, Kimmo Loytana is responsible for coordinating JSR standardization activities as they relate to Nokia's terminal products. Armed with a master's in Software Engineering, Kimmo has participated in various research and development projects that have to do with software platforms in embedded consumer electronics devices, primarily mobile phones of late.

Kimmo first began working with Java technology in 1996. At that time he was working on digital TV software platforms, and Java technology appeared to be a good candidate for enabling applications to interoperate in the set-top boxes of different manufacturers. He became heavily involved in creating the DVB Multimedia Home Platform (MHP) based on Java technologies and the JavaTV API. In the beginning, Java technology in its original form (that is, before the Java 2 Platform) was considered too much of a resource-hog for mobile phones. However, as time went on and the application of Java technology started looking more feasible in mobile phones, Kimmo moved away from the digital TV related Java technology issues to embrace the issue of integrating Java technology into mobile phones.

In his personal quest "to make Java technology in embedded devices a rich and robust platform for applications," Kimmo has been heavily involved in the standardization of Java technology and Java technology-based software platforms. At the same time, he serves as a consultant when it comes to creating Java technology implementations for Nokia's products. He has been an expert participating in standardization and implementation projects, a project manager and now a technology manager responsible for coordinating the standardization activities related to Java technology.

Kimmo had gotten involved in Java API specification activities in cooperation with Sun even before the JCP program existed (JavaTV API, partly also following JavaPhone API). Nokia formally joined the JCP program as a member from the very beginning in 1999, and since then Kimmo has participated in more than 15 J2ME-related JSRs (36, 46, 62, 68, 118, 120, 129, 205, 216, 217, 218, 219, 230, 248, 249, 258, 271) as an Expert Group member. Moreover, several Spec Leads of Nokia-led JSRs are in Kimmo's group reporting directly to him.

Kimmo also served as a Spec Lead of JSR 179 Location API for Java 2 Platform Micro Edition (J2ME). In that capacity, he communicated with his group by e-mail, telephone conferences, and face-to-face meetings. JSR 179 is already in the slow maintenance phase, but during the specification development period, the communication channels were quite active. Kimmo is pleased to report that the Expert Group members actively participated in developing the API, and several features of the API were based on their suggestions. The JCP program Expert Group's internal pages were used, although at the time when the JSR was most active, the JCP program tools were not as developed as they are now, so the group had their own internal pages hosted on a server in Nokia's network.

The Expert Group organized both face-to-face meetings and telephone conferences to agree on the issues and to come up with the specification. All important decisions were made in face-to-face meetings or telephone conferences and were done in consensus, usually even unanimously, after having discussed the issues. All comments were shared with the whole Expert Group, which decided how to take them into account.

Kimmo says, "Communication within the Expert Group has always been active and as Spec Lead, I have taken into account and responded to feedback from the Expert Group very actively. Communication with the PMO has been good, and we communicated mostly by email, whenever it was needed for purposes related to the JCP program process of reviews and releases or for maintenance of the Expert Group member email list."

"As Spec Leads, we are of course ultimately responsible for making the work progress and for producing the deliverables on the planned time schedule. Naturally, I wanted the Expert Group to work actively and make decisions in a timely manner. Fortunately, there were several other experts who were very active, so we did not have problems making good progress," says Kimmo. JSR 179 was carried out according to the planned schedule and with very good cooperation between the Expert Group members.

Even before the emphasis on transparency under the new JCP program 2.6 version, Kimmo's group included in their review drafts of the specification some notes on open issues in order to solicit feedback from the community during the reviews. The anticipated schedule was also shared publicly.

Kimmo's best advice to new Spec Leads is to make sure that the whole Expert Group gets involved and the specification is really done as a joint project of the Expert Group.

To relax in Finland, Kimmo enjoys reading, listening to music, and making music on the piano and keyboards.

Go to the Star Spec Lead Program page for more information.



. . . . . . . . . . . . . . . . . . . . . . . . . . . . . . . . . . . . . . . . . . . . . . . . . . . . . . . . . . .