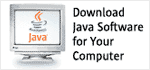 Becoming a Member | Instructions for Organizations | Instructions for Individuals | Information for Java User Groups | Submitting the JSPA | JCP Membership Info

This page talks about Membership in the Java Community Process Program, and provides details on how to become a JCP Member.
Java technology evolves through a continual process of improvement, made possible by the work of the Java community. The JCP is the official organization for making your improvements to the platform, and this is largely possible through Membership to the JCP. Non-Member public participants who have registered for an account on jcp.org can provide suggestions and review materials posted to JSR Community tabs, but the best way to contribute ideas, and the only way to contribute JSRs for review, is as a JCP member.

What is JCP Membership?
Membership in the JCP offers you a chance to become a permanent part of the Java platform's history by contributing your work and recommendations to the various standard specifications. JCP Program Membership entitles you to:
submit your own JSRs to the JCP
serve on JSR Expert Groups
participate in Executive Committee elections
attend JCP Member online and in-person events
JCP Members are active contributors to the evolution of Java technology.

Registration vs. Membership

Regular users of jcp.org are encouraged to register for the site, which enables such features as JSR Watch Lists and access to JSR Community tabs. But JCP Membership is separate from registering as a user of jcp.org. If you have registered on the jcp.org site, you are a registered user of the site, but it does not make you a JCP Member. Registration enables a number of features of the web site; Membership empowers registered users to participate in the additional ways mentioned above.

If you are a registered user but want to participate further, you may be able to represent your employer, if it is a JCP Member, or become an individual JCP Member. You may view the JCP members; if your employer is listed and you wish to participate in the JCP as a representative of your employer, you should take the following steps: log in, click "My Profile," then click "request Member association," select your employer on the list, and click "submit" on the form. Your employer will then review your request and confirm or decline the association.

If your employer is not a JCP Member, or you wish to become a JCP Member in your own right, you'll need to meet the Member requirements to become a JCP Member.

What are the Member requirements?

Participation as a Member requires you or your organization to sign the Java Specification Participation Agreement (JSPA). The JSPA is a one-year, renewable agreement between you and Oracle America. The agreement carries an annual fee, depending on your Member category:


Follow the links in the above list or at the top of the page for specific instructions on filling out the JSPA for your category of Membership.

Note: As of February 15, 2010, Sun Microsystems, Inc. has been renamed Oracle America, Inc. JSPAs that were in force as of that date, as well as JSPAs entered into subsequently, whether for the first time or by renewal pursuant to Section 10 of the JSPA, shall be understood to be between the signatory ("You") and Oracle America, Inc., and shorthand references to "Sun" shall be understood to refer to "Oracle America, Inc" (shorthand, "Oracle").

Java User Groups can join the JCP for free. Click here for more information.



If you have any questions about filling out an agreement or the Java Community Process in general, please contact the Program Management Office as per the instructions on the PMO contacts page.