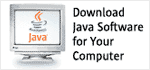 | | | | |
| --- | --- | --- | --- |
| Stage | Access | Start | Finish |
| Maintenance Draft Review 3 | Download page | 18 Oct, 2010 | 22 Nov, 2010 |
| Final Release 2 | Download page | 20 Jun, 2006 | |
| Maintenance Draft Review 2 | Download page | 17 Mar, 2006 | 01 May, 2006 |
| Maintenance Draft Review | Download page | 19 Sep, 2005 | 24 Oct, 2005 |
| Final Release | Download page | 20 Nov, 2002 | |
| Final Approval Ballot | View results | 22 Oct, 2002 | 04 Nov, 2002 |
| Proposed Final Draft | Download page | 22 Aug, 2002 | |
| Public Review | Download page | 19 Mar, 2002 | 18 Apr, 2002 |
| Community Draft Ballot | View results | 05 Feb, 2002 | 11 Feb, 2002 |
| Community Review | Login page | 07 Jan, 2002 | 11 Feb, 2002 |
| Expert Group Formation | | 24 Apr, 2001 | |
| JSR Review Ballot | View results | 10 Apr, 2001 | 23 Apr, 2001 |
Status:

Maintenance


JCP version in use: 2.1
Java Specification Participation Agreement version in use: 1.0


Description:
This specification will define a profile that will extend and enhance the "J2METM Mobile Information Device Profile" (JSR-000037).

Please direct comments on this JSR to the Spec Lead(s)

Volker Bauche
Oracle
AGEA Corporation
Aplix Corporation
AromaSoft Corporation
Betrusted Inc.
Ciucci, Fabio
Cordrey, Glen
Distributed Systems Technology Centre (DSTC)
Eaves, Jon
elata PLC
Ericsson Inc.
Esmertec AG
Espial Group, Inc.
France Telecom
Fujitsu Limited
Fung, Wai Kit Tony
German Aerospace Center (DLR) Institute for Communications and Navigation (KN-S)
HiddenMind
Hitachi, Ltd.
Hook, David
In-Fusio SA
Jain, Myank
Katin, Neil
Logica Mobile Networks
Ma, Steve
Mitsubishi Electric Corp.
Mobilitec, Inc
Motorola
NEC Corporation
Nokia Corporation
NTT DoCoMo, Inc.
Omnitel
One 2 One Personal Communications Ltd
Openwave Systems Inc.
Oracle
Orange PCS
PalmSource, Inc.
Reddy, Ravi Kumar
Research In Motion, LTD (RIM)
Samsung Electronics Corporation
Sharp Corporation
Siemens AG
Smart Fusion
Softbank Mobile Corporation
Sun Microsystems, Inc.
Symbian Ltd
Telefonica Moviles Espana
Vaultus, Inc.
Veloxsoft, Inc.
Vodafone Group Services Ltd
Vodafone UK Ltd.
Zucotto Wireless
The following information was updated from the original request.
2013.04.15: The JCP Member acting as Maintenance Lead has changed from Aplix to Oracle.
Maintenance Lead: Volker Bauche
E-Mail Address: volker.bauche@oracle.com
Telephone Number: +49 172 8187214
Fax Number: +49 5523 408096
2012.10.18: The person acting as Maintenance Lead has changed.
Maintenance Lead: Yagamy Huang
E-Mail Address: yagamy@aplix.co.jp
Telephone Number: -
Fax Number: -
2012.08.24: The person acting as Maintenance Lead has changed.
Maintenance Lead: Lakshmi Dontamsetti
E-Mail Address: lakshmi@aplixcorp.com
Telephone Number: -
Fax Number: -
2009.06.01:
The Maintenance Lead changed from Motorola to Aplix Corporation.
Maintenance Leads: Paul Su
E-Mail Address: paulsu@aplixcorp.com
Telephone Number: -
Fax Number: -
2006.09.18:
Maintenance Leads: Mike Milikich, James Warden
E-Mail Address: mike.milikich@motorola.com, james.warden@motorola.com
Telephone Number: +1 512 996 4216, +1 817 245 6258
Fax Number: +1 512 895 3798, +1 817 245 7628
---
Original Java Specification Request (JSR)

Identification | Request | Contributions


Section 1. Identification

Submitting Member: Motorola

Name of Contact Person: Mark VandenBrink

E-Mail Address: mark.vandenbrink@motorola.com

Telephone Number: +1 512 895 6064

Fax Number: +1 512 895 3798


NOTE that this information has been updated from this original request.

Specification Lead: Jim Van Peursem

E-Mail Address: jim.van.peursem@motorola.com

Telephone Number:

Fax Number:




Initial Expert Group Membership:
Section 2: Request
2.1 Please describe the proposed Specification:
The primary focus of the MIDP_NG specification scope will address:
Backward compatibility with MIDP 1.0
Continued focus on small, high-volume wireless phones
Maintain tight footprint objectives to limit growth in the core APIs
Information learned from MIDP 1.0 deployments to fine tune MIDP 1.0 APIs
Focus on core functions needed by all devices and applications
Focus on enabling mCommerce, service-based applications
Functional areas to be investigated:
Domain security model, including signing of applications and verification of certificates
HTTPS and secure networking
Network connectivity via sockets and datagrams
Formal inclusion of OTA Provisioning (i.e., Recommended Practice 1 for MIDP 1.0)
Push architecture: external events and messages routed to appropriate MIDlets
User Interface - extensions to low-level LCDUI to allow greater game functionality and layout control for larger screen sizes.
A small, efficient XML parser to enable platform-independent data exchange
Base sound API
2.2 What is the target Java platform? (i.e., desktop, server, personal, embedded, card, etc.)
J2METM
2.3 What need of the Java community will be addressed by the proposed specification?
In order to broadly deploy MIDP application/services, a common framework needs to be established on the phone to allow carriers/operators to design their backend systems.
2.4 Why isn't this need met by existing specifications?
The CLDC and MIDP specifications to not cover the actual deployment of applications. In addition, this JSR includes some APIs that were not practical to release in the MIDP 1.0 specification due to market constraints, etc.
2.5 Please give a short description of the underlying technology or technologies:
J2METM
CLDC 1.0
MIDP 1.0
2.6 Is there a proposed package name for the API Specification? (i.e., javapi.something, org.something, etc.)
For new packages: javax.microedition.*
For packages adopted from J2SE TM: java.*
2.7 Does the proposed specification have any dependencies on specific operating systems, CPUs, or I/O devices that you know of?
No.
2.8 Are there any security issues that cannot be addressed by the current security model?
Possibly. The Expert Group will investigate the feasibility of extending the CLDC/MIDP security models.
2.9 Are there any internationalization or localization issues?
No.
2.10 Are there any existing specifications that might be rendered obsolete, deprecated, or in need of revision as a result of this work?
No.
2.11 Please describe the anticipated schedule for the development of this specification.
Q1--Q2, 2002
2.12 Please describe the anticipated working model for the Expert Group working on developing this specification.
This group will operate along similar lines to the MIDP 1.0 Expert Group. Meetings will be held roughly every 8-10 weeks, and a formal mailing list will be set up. There will be a web-site set up to facilitate communication. Decisions will be made by technical consensus.
Section 3: Contributions
3.1 Please list any existing documents, specifications, or implementations that describe the technology. Please include links to the documents if they are publicly available.
N/A
3.2 Explanation of how these items might be used as a starting point for the work.
N/A