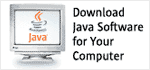 | | | |
| --- | --- | --- |
| | | |
| | | The Java Community Process (JCP) program applauds the community's Star Spec Leads. These leaders earned this honor through their efficient, prompt, and transparent communication with their Expert Group, the Program Management Office (PMO), and the Executive Committee (EC). They used community web pages, observer aliases, and other tools to communicate with their expert group, the JCP program community, and the public. They kept their Java Specification Requests (JSRs) on schedule by making sure their team stayed focused and felt appreciated. The JCP program congratulates and honors these Star Spec Leads. |

Students often play games like Tetris to avoid doing their schoolwork. Andreas Ebbert instead chose to clone Tetris for his freshman school project at the Ruhr-University in Bochum. Besides the fact that he called the game Tritris, substituting triangles for the squares in the game, the more interesting point is that although he was first learning C++ at the university, he instead chose to use Java technology to develop the applet.

The game was started at the end of 1995 but never completed, and Andreas moved on to hone his Java technology skill in a variety of projects. For example, he jointly developed a checker variant called "Nicand's Dame," still available at nicand.ebbert.org. He designed a Java technology GUI that was connected to an autonomous doube stereo-camera robot over a TCP/IP connection, enabling it to display video data and control the robot's movement. His diploma, similar to a master's thesis, related to a software component for a network planning application, where the user could use Java3D to enter the network data in a visual editor.

Professionally, 2001 was a watershed year for Andreas. He parlayed his experience into a job at Nokia Networks, where he is currently a Software Design Engineer. He is responsible for the Java 2 Enterprise Edition (J2EE) programming for Nokia NetActÍ network and service management system. Also in 2001, Andreas joined the OSS through Java Initiative (OSS/J) and began participating in the JCP program. He created the Reference Implementation (RI) and part of the Technology Compatibility Kit (TCK) for JSR 89 OSS Service Activation API, which was then being led by Stefan Vaillant. Andreas worked closely with Stefan, and once the JSR was finalized in 2002, became the Maintenance Lead. He participated in all OSS JSRs, and developed a "good deal" of the RI for JSR 144 OSS Common API. He serves as an Expert for JSR 263 Fault Management API, and he is Spec Lead for JSR 264 OrderManagement API. See also OSS Success Story.

Expert Group communication takes place in the form of emaildiscussions, weekly conference calls, rare face-to-face meetings, andpublic and private websites. Andreas tries to answer all emails aboutJSR 264, whether from the Expert Group or the PMO, on a daily basis. "Of course, since my JSR Spec Lead activities only get a fraction ofmy working time, unfortunately, sometimes there are other urgentthings to manage, and my answers may be delayed, but that should nothappen regularly."

To make conference calls more productive, all Experts have an accountfor a web conferencing software so they can share documents, slides,and meeting minutes, while talking on the phone. Andreas refers totime zones as the "unsolvable problem" with conference calls. JSR264's Expert Group is spread evenly around the globe, which makes itdifficult to agree on times for the conference calls.

Andreas says, "We switch the time every month to share the pain, butthere is always only a fraction of the team on the call. Face-to-facemeetings are even harder to achieve since travel restrictions apply toall Expert Group members, including me. Luckily we managed to meet fora few hours during the TeleManagement World in Nice, but only fivemembers were present, while the Expert Group is more than twice asbig." Still, he finds that face-to-face meetings are "incrediblyvaluable and productive," so he wishes the group could do more of them.

A member of the java.net JSR community, JSR 264 has a public project on java.net to advertise all progress, and a private project to exchange documentsand benefit from the source control capabilities (CVS). Links andinformation about JSR 264 are also provided on www.ossj.org, where all OSS JSRs are promoted. The OSS through Java Initiative spreads thenews about progress on all OSS JSRs through its website, interestmailing lists, webinars, and trade-shows, to name a few.

The scenario in which the Spec Lead does all the work, while theExpert Group members just throw in their expertise every now and then,sounds like a nightmare to Andreas. "I do expect all my members tocontribute actively, and I selected the nominees based on thatcriteria. For that I also track the participation in the group, bykeeping track of who joined which conference call, for example, and Iactively contact members either by email or phone when I see that theyare not contributing at a level that is necessary for the Expert Groupto succeed. Of course I cannot force anybody to donate their valuableworking time to my JSR, but I try to make them understand how theybenefit by participating."

Andreas looks on the Expert Group as a team of equal people. "There'snothing worse than Expert Group members who don't talk to each other. Rather then telling the group what to do, I see my role as an enablerand moderator of discussion," he says. To enable, he creates anenvironment in which work can be done effectively: being responsive toemails, distributing meeting minutes within 24 hours of the meeting,providing the conference call bridge and the web conferencingaccounts, creating and managing the projects on java.net, and so forth.

The job of turning a group of individual experts into an Expert Group -- a team! -- "is maybe the most important task for me as a SpecLead," says Andreas. A team shares the same goals and agrees on how toachieve them. Trust is important, too. "We have to know about ourroles and about the roles of the others in the team, and that we canrely on them," he says.

Keeping the schedule is a secondary goal for Andreas. To Andreas, itis far more important that the Expert Group delivers excellent qualityand stays committed to the common goal. When the team has thatattitude, keeping the schedule is a result not the goal. Although itmay be tempting, he suggests that after the JSR has started, "don'timmediately open your favorite IDE and start coding. Take a step backand discuss what you really want to do. You will be amazed at howdifferent is what everybody in the Expert Group thinks is the commongoal and what they want to achieve in the JSR."

Andreas feels that when everybody is motivated and heading in the samedirection, progress will automatically follow. Still, the work shouldnot get lost in unnecessary details. He says, "You can make everythingmore perfect, but you also have to deliver something in the end. It isequally important to make decisions about what you are going to workon in this JSR, and what you postpone to later revisions."

The date the JSR finals is not the end of the line. "Always keep inmind, that there are people out there who will use what you havecreated," says Andreas. The user can be the person who is implementingthe specification or the one employing an application that resultedfrom it. "This is a pleasure because it feels good when you realizethat what you've done is considered useful by others, but it also putsa burden on you, when you strive to fulfill those user's expectationsas well as you can by asking yourself, 'Is it intuitively easy tounderstand, use, and implement?'"

JSR 264 is a wonderful opportunity, and Andreas wishes he had moretime to do everything that interests him. Being named a Star Spec Leadis icing on the cake. He says, "I don't know all the other Spec Leads,but being listed together with celebrities like Linda DeMichiel or myOSS/J fellow Vincent Perrot makes me feel proud and motivated tocontinue my work within the JCP program. It's also an interesting factthat there are three guys from Nokia nominated."

Besides working at Nokia, Andreas is studying economics part-time andplanning to get his degree by the end of 2006. He already has adiploma in Electrical Engineering, a degree requiring at least fourand a half years of university study.

Andreas thoroughly enjoys being creative and finding pragmaticsolutions in a restricted environment. With Java Micro Editon, forexample, the restriction is the runtime environment, where the API isquite limited, as is the hardware, in terms of screen size, lack ofmouse, and few keys. The challenge is to create sophisticatedapplications anyway.

He's lived in Germany all his life "so far," though Andreas just spenta week sailing in the Mediterranean Sea. He enjoys other sports too: running, badminton, and hiking. He likes the cinema, enjoyingHollywood blockbusters and Scandinavian independent films equallywell. He spends evenings with friends playing a wide variety of boardgames -- a popular activity in Germany -- such as "The Settlers ofCatan." He also plays computer games on his N-Gage, a mobile phonewith gaming capabilities, allowing users to compete against othersanywhere in the world.

Go to the Star Spec Lead Program page for more information.



. . . . . . . . . . . . . . . . . . . . . . . . . . . . . . . . . . . . . . . . . . . . . . . . . . . . . . . . . . .