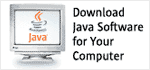 Star Spec Lead Benefits | Current Star Spec Lead | Star Spec Lead Mentorship




The Java Community Process (JCP ) Program Management Office (PMO) congratulates the 2018 Star Spec Leads--recognizing Spec Lead performance and rewarding exceptional service to the community. The 2018 Star Spec Leads are Ivar Grimstad and Christian Kaltepoth.

The program recognizes top Spec Lead performance, encourage and reward exceptional service to the community. Spec Leads activity are measured against criteria in the two categories outlined below which are tracked by the JCP Program Management Office (PMO), the administrator of the program.

Spec Leads are key to the Java Community Process (JCP) program. Without them, none of the Java Specification Requests (JSRs) would have begun, much less crossed the finish line and become implemented in shipping products.

The JCP PMO introduced a Spec Leads incentive program for the first time at the 2005 JavaOne Conference. Over the past eight years the program rewarded and recognized Spec Leads who repeatedly proved their merit by producing high quality specifications, establishing best practices, and mentoring others. The point of such honor was to endorse good work, showcase successful methods for other Spec Leads to emulate, and motivate JCP program members to become Spec Leads.

The program takes the elements of the original Spec Leads incentives program including the rewards and links them to a better defined set of criteria:
Please email the PMO (pmo@jcp.org) to nominate a Spec Lead as a Star. We encourage you to note exceptional behavior of Spec Leads and send us your nominations along with your evaluation.

Star Spec Leads are not born into the role. They usually grow into it by exceeding the baseline and by bringing exceptional service to the community that reflects positively both on the process and on the community as a whole. The JCP PMO has put together a few sets of criteria against which it will measure its own nominations and as a guideline for what you may want to consider when you make your own Star Spec Leads nominations.

We are excited about the new program and we are looking forward to receiving your nominations!


Timely responses to EG, PMO and EC concerns
EG meetings and sharing of JSR comments on a regular basis
Leadership and Team performance (input needs to come from EG)
JSR progress, staying on schedule, updating schedule, staying on track and delivering on promises
Communication in the EG and w/the PMO
Transparency and JSR progress reports (using the tools) - use of community update pages, observer aliases, java.net jsr community or other tool, etc
To encourage greatness in all Spec Leads, the new Star Spec Lead Program will be based on the following criteria as exceptional performance. It is important that Spec Leads and EG members let us know about exceptional behavior observed especially in areas where the PMO usually has no insight.


Participating in mentorships
Submit tutorial material to publish on jcp.org
Managing unusual obstacles in a JSR, i.e. Spec Lead transfers JSR transfers to different entity, loss of valuable EG members.
New, effective and innovative ways to run-manage Egs, i.e. running active and observer groups, having voting rights and duties documented, using a java.net project.
Maintaining the expected behavior w/a huge expert group
Resurrect stalled JSRs IF THESE ARE NOT THEIR JSRs
Dealing w/a politically sticky or tricky situation i.e. mergers and acquisitions, negotiating inclusion into umbrella JSRs
Engagement in evangelism in general promoting the importance of standards
Active blogging/mentioning their JSR/JCP standards in their blog (Spec Leads are encouraged to send us links to their blogs)
Participate in JCP PMO podcasts or WebEx calls
Promoting the JCP and the Community to broader audiences (JUGs, non-Java developers, students and more)
Public speaking/presentations that mention standards and the JCP at industry events
Contributing articles and becoming a resource for contributed articles about the JCP and JSRs
Sharing JSR related news with the Community
Utilizing social media consistently including blogging for promoting and attracting support for their JSRs
Conducting media interviews about their JSRs


Please email the PMO with any questions about becoming part of this program. Spec Leads are selected based on feedback from Expert Group (EG) members, Executive Committee (EC) members, and PMO staff.