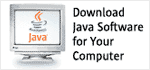 | | | |
| --- | --- | --- |
| | | |
| | | The Java Community Process (JCP) program applauds the community's Star Spec Leads. These leaders earned this honor through their efficient, prompt, and transparent communication with their Expert Group, the Program Management Office (PMO), and the Executive Committee (EC). They used community web pages, observer aliases, and other tools to communicate with their expert group, the JCP program community, and the public. They kept their Java Specification Requests (JSRs) on schedule by making sure their team stayed focused and felt appreciated. The JCP program congratulates and honors these Star Spec Leads. |

Over his career, Pierre Gauthier has been involved in the design and development of software for telecommunications and operation support systems (OSS). He is currently a software architect and senior member of technical staff with Metasolv Software. Before joining Metasolv, Pierre was a project manager and software architect for Nortel Networks' Service Provider CTO office. He was also Nortel Networks' specification prime for the OMG Corba Notification Service. He holds a master's degree in Electrical Engineering from the École Polytechnique in Montréal, Canada.

Pierre has been involved in the JCP program for over five years, but his role within it is best understood in the context of his overarching dedication to the OSS through Java (OSS/J) Initiative. Organized by fifteen JCP member companies in 2000, the OSS/J Initiative uses the JCP infrastructure to bring technologies based on Java Enterprise Edition (EE) to the OSS market, and Pierre is a tireless and well-recognized champion of that cause.

It's not an exaggeration to say that Pierre's influence has substantially impacted every OSS/J API, but he was particularly involved with these JSRs:


JSR 91 Spec Lead for OSS Trouble Ticket API
JSR 142 Spec Lead for OSS Inventory API
JSR 144 Expert for OSS Common API

In the early days of OSS/J, there was no formal Architecture Board or chief architect, but Pierre acted as the de facto leader. After the OSS/J Architecture Board was formalized into a technical advisory committee to promote the vision and goals of the Initiative, Pierre was unanimously elected as its chair. In this role, he has led the establishment of a strong technical and architectural foundation for all OSS/J APIs. This foundation is widely recognized as the strongest contribution that OSS/J has produced so far.

As Chair of the Architecture Board, Pierre sponsors and contributes directly to the investigation and development of key technical strategies around emerging technologies and architectural directions. In this context, Pierre also serves as the editor for the OSS/J Design Guidelines, a set of design patterns and best practices for the specification of Java EE, Enterprise JavaBeans (EJB), and Extensible Markup Language (XML) interfaces for Telecommunication Management in OSS/J. These guidelines served as the basis for JSR 144 OSS Common API and are used across all thirteen of the OSS/J APIs. Although the development of the Design Guidelines is a collaborative effort, those in the know say that Pierre's expertise and ability to innovate is largely responsible for the scope and excellent quality of the guidelines.

JSR 91 OSS Trouble Ticket API was the very first API started by the OSS/J Initiative. At the time, the Service Commerce unit of Nortel saw this as an opportunity to shape the technical direction of OSS/J by becoming the Spec Lead for this first API. Of particular strategic importance to the Service Commerce unit was the need to have OSS/J recognize XML as a key enabling technology for the development of telecom management APIs.

Pierre was the natural choice for this role. He had expertise in the Service Assurance space. He had several years of experience with distributed software architectures. At that time, moreover, his focus was on the development of best practices in the use of Java EE and XML technologies. As Spec Lead, Pierre created a number of models, templates, and patterns that had a deep influence on all the other OSS/J APIs that followed. In this role, Pierre collaborated with other Spec Leads and technical contributors to set the overall technical direction of OSS/J.

Pierre has led a number of implementation teams over the past few years. He makes sure that the work is divided in small, clearly understandable deliverables with specific owners. He led the team responsible for the implementation of the OSS/J Trouble Ticket API, and he is currently leading the team responsible for the implementation of the OSS/J Inventory API.

He also contributes directly to these deliverables; often by prototyping the most technically challenging components himself as a way to manage and control risks. For example, Pierre recently investigated the Java Data Objects (JDO) technology. Although his conclusions and recommendations were for the OSS/J Inventory API Reference Implementation (RI), he prepared a presentation on JDO to share with various design teams and is now moving to EJB 3.0 based prototypes.

Pierre continues to position OSS/J as a thought leader in the industry, speaking at conferences and seminars. He excels at presenting complex technical overviews in an easily understood way. His ability to provide the details of the thought process that led to the technical decisions made by OSS/J coupled with his clear presentation of the issues in the context of emerging technologies and architectures typically wins over the audience.

OSS/J seminars have featured a number of technical presentations by Pierre. These seminars have been and still are being held in different locations to raise awareness and promote adoption. He has also presented papers at multiple JavaOne conferences, partly because JavaOne has more of a focus on implementers. Exposing implementers to the high caliber of work being done in OSS/J helps build awareness and appreciation in people who can influence adoption at the grassroots level.

Pierre gets around, keeping in touch with whoever has the expertise or influence he needs. He helped establish XML messaging on the Java Messaging Service (JMS) as the de facto Enterprise Application Integration paradigm across OSS components. By working with distinguished thinkers within Sun -- such as Rahul Sharma, Spec Lead for JSR16 Java EE Connector Architecture and JSR 101 Java APIs for XML (JAX) based RPC, and Mark Hapner, Spec Lead for JSR 109 Implementing Enterprise Web Services and JSR 159 Java Process Component API, Pierre also helped the OSS industry formulate the OSS/J Web Services strategy.

One major distinctive among Star Spec Leads is that many of them have made the effort to mentor others to take on increasing levels of responsibility within an Expert Group. Pierre has mentored numerous individuals over the past few years. He carefully estimates how much help his colleagues actually require, and he calibrates his involvement in such a way that his co-workers are able to learn and become self-sufficient over time.

Pierre lives on the Quebec side of the Outaouais River, near Ottawa, the beautiful capital of Canada. It's a great place for Pierre to raise and play with his 12-year-old kid and walk his dog in the Gatineau hills near his house. For more outdoorsy fun, he bikes, skis, and kayaks. He enjoys life indoors, too, avidly reading philosophy, science, and history, and listening to jazz, classical, and indie music.

Go to the Star Spec Lead Program page for more information.



. . . . . . . . . . . . . . . . . . . . . . . . . . . . . . . . . . . . . . . . . . . . . . . . . . . . . . . . . . .