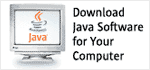 | | | |
| --- | --- | --- |
| | | |
| | | The Java Community Process (JCP) program applauds the community's Star Spec Leads. These leaders earned this honor through their efficient, prompt, and transparent communication with their Expert Group, the Program Management Office (PMO), and the Executive Committee (EC). They used community web pages, observer aliases, and other tools to communicate with their expert group, the JCP program community, and the public. They kept their Java Specification Requests (JSRs) on schedule by making sure their team stayed focused and felt appreciated. The JCP program congratulates and honors these Star Spec Leads. |

Volker Bauche works as a Senior Staff Engineer for Sun Microsystems. Until last year he was a senior software technologist and team lead in a software technology department of Siemens Mobile, later BenQ Mobile. Personally, he resides in Munich, Germany, where he likes to read, watch sci-fi movies and Star Trek episodes, and hike in the not-too-distant Alps. Married for 20 years, he spends as much time as possible with his wife and teenage daughter.

Professionally, Volker stays on the cutting edge, currently focusing on predevelopment projects, evaluations, prototypes, and so forth, which often incorporate Java technology. He also leads product development projects from time to time, which usually relate to Java technology. He earned a master's degree in mathematics, with a specialty in informatics, a topic he dearly loves. Years ago, Volker was employed at a research institute, where he worked on artificial intelligence, participating in a LISP implementation.

Before Volker first attended a Java technology crash course for C++ programmers on a developer conference in Germany in 1997, he was a C++ specialist who had only read about Java technology. Since those early days, Volker has explored Java inside and out as a user, developer, project lead, trainer (for Java technology novices as well as more experienced users), and specification lead.

After he was promoted to software technologist at Siemens Mobile in 1998, he became aware of the JCP program when his boss, Calinel Pasteanu, involved his employees in the Expert Group's original work on the Java Platform, Micro Edition standardization process. Volker developed internal prototype implementations of J2ME. He also created the first internal LCDUI implementation (graphics library in the Mobile Information Device Profile) at Siemens Mobile, and implemented an alternative graphics library that was under discussion during the MIDP 1.0 Expert Group work. As a Java technology trainer and off the clock, Volker devoted some time to exploring the Standard Edition and Enterprise Edition as well.

Volker's involvement in the JCP program increased gradually, and he vaguely recalls attending some JSR 118 MIDP 2.0 Expert Group meetings as Calinel's substitute. Volker's own membership in an Expert Group probably began with JSR 179 Location API for J2ME in 2002, and continued for JSR 238 Mobile Internationalization API, JSR 256 Mobile Sensor API, and JSR 257 Contactless Communication API. Volker also served as co-Spec Lead with Jari Länsiö of Nokia on JSR 195 Information Module Profile (IMP) and JSR 228 IMP - Next Generation. Later he co-specleaded JSR 281 IMS Services API together with Ericsson AB.

As Spec Lead, Volker likes to kick off new Expert Groups with a two-day face-to-face (F2F) meeting. He prepares carefully beforehand since time is short and members who traveled long distances want to work efficiently. In order to establish common ground, Jari and Volker would meet together to discuss concerns and hammer out a united position a day or two before presenting it at the larger group meeting. At the F2F, Volker prefers to open up free discussion as long as there is effective moderation and a specific agenda.

From then on, the team works through intensive email discussions, followed up by occasional phone conferences. Documents are shared using the Expert Group's private homepage. Timing is a critical factor for keeping the dialogue going at a productive pace. Volker says, "It is very important to respond quickly to everybody involved in standardization work. I always try to answer concerns out of the Expert Group on the same day that I receive them."

Volker also interacts rapidly with the PMO, primarily through email, such as when following up on formalities such as applying for each review stage, requesting information necessary to start an early draft review (EDR), or getting the proper version of the license agreement. He always asks Liz Kiener to send him the "very helpful" checklist for planning a new milestone. Email is great for day-to-day interactions with the PMO, but Volker never misses an opportunity to personally visit PMO events during the JavaOne conferences he attends. Moreover, he has taken advantage several times of the Spec Lead training performed in Munich by Liz, "always a pleasure and very helpful." Volker found the PMO facilities "a really big help" for publishing the results of the Expert Group work.

Volker makes it a priority to respond to requests quickly. However, he slows the pace somewhat when responding to concerns expressed by the EC. He says, "Because the EC is often concerned with the specification itself, and the EC members want a comprehensive and clear statement (not necessarily one that agrees) to be satisfied, one has to discuss the issue in the Expert Group, which causes some organizational overhead. Because it is a virtual team, after all, the answer can take some days, but it must not be longer. Sometimes it is difficult, because concerns often come up very shortly before the ballot ends."

According to Volker, the Spec Lead should lead in a way that helps the project, the team, and the individual members. For the best interests of the project, the Spec Lead will maintain the JSR progress and drive the schedule forward, especially when unexpected changes impact the timeline. In order to fuel the team's performance, the Spec Lead should choose the most efficient forum for Expert Group discussion, whether that is email, phone, or F2F conferences. He should make sure that everybody stays informed since frustrated experts don't participate efficiently and remember that some experts work for competing companies and therefore may be reluctant to express their thoughts. A Spec Lead should also be considerate of individual members by communicating that he and his contribution are vitally important for the progress of the standard. It's also helpful to include small talk in emails, keeping members' local holidays in mind, not only because it's useful to know when a person is out of reach, but also because those days have a special meaning for that member.

Although Volker and Jari represented competing corporations, their partnership in co-Spec Leading worked well. Such a partnership means an additional decision-making iteration in that a Spec Lead should discuss ideas and decisions with the partner before emailing the Expert Group. However, that extra step can improve the original idea or reveal that it was not so great after all. Volker appreciated having a partner for practical reasons as well. "Managing my absences -- due to business trips, vacation, holidays -- was easy in my case. Because I had a co-Spec Lead, I was always able to redirect questions from every side during my absence, and it always worked fine." Volker's experiences with Jari were "absolutely positive. You have to trust your co-Spec Lead, and he has to trust you. I think we were the perfect complement to each other."

Go to the Star Spec Lead Program page for more information.



. . . . . . . . . . . . . . . . . . . . . . . . . . . . . . . . . . . . . . . . . . . . . . . . . . . . . . . . . . .