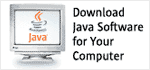 | | | |
| --- | --- | --- |
| | | |
| | | The job of an Executive Committee (EC) representative is a serious commitment. The time required is extensive, and includes reading of specifications, Reference Implementations (RIs), and Technology Compatibility Kits (TCKs), as well as regular attendance at EC meetings and teleconferences to discuss and vote on various technical and process topics. Besides voting on Java Specification Requests (JSRs) at various stages, the EC guides the Program Management Office (PMO) in the evolution of the Java Community Process (JCP) program. EC decisions can have significant, long-term consequences to not only the community, but also in the industry and the market. Still, plenty of JCP participants relish the task of representing a corporation, non-profit, open source group, or themselves. |

As vice president of SAP NetWeaver Standards, Michael Bechauf is responsible for defining SAP's industry standards strategy. He currently works as part of the SAP Platform Ecosystem organization, which defines SAP's platform strategy overall. After joining SAP ten years ago, he worked in various development and management positions of the company, such as working on SAP's first generation Internet product, which opened up the SAP R/3 product to the Web.

By 1999, Michael had started to work with Java technology, and he managed the developers who were building one of the first SAP applications on a Java 2 Enterprise Edition (J2EE) application server. His team built a large-scale auction and Request for Quotation(RFQ) engine that today powers the premier European marketplace for the automotive industry and is a core part of the SAP Supplier Relationship Management (SRM) product.

In 2001, SAP joined the JCP program. Michael coordinates all standards-related activities of the SAP Platform Ecosystem, so in 2002 he became SAP's primary representative on the SE/EE Executive Committee. SAP engineers have participated in a number of JSRs such as:

JSR 198 A Standard Extension API for Integrated Development Environments
JSR 208 Java Business Integration (JBI)
JSR 222 Java Architecture for XML Binding (JAXB) 2.0
JSR 224 Java API for XML-Based Web Services (JAX-WS) 2.0
JSR 255 Java Management Extensions (JMX) Specification, version 2.0
JSR 265 API for Utilizing Web Services Policy(initiated by Michael and led by SAP)

With 12 million users and 96,400 installations, SAP is the world's largest inter-enterprise software company and the world's third-largest independent software supplier overall. With this experience, Michael believes SAP is uniquely positioned to guide Java technology to become the foundation for a next generation service composition platform that can rapidly deliver applications that support those business processes deemed most critical for a company.

During its tenure on the SE/EE Executive Committee, Michael represented SAP in actively working with other leaders in the Java technology industry to guide the future success of the Java platform. For example, Michael discussed issues related to the complexity of the Java language, he facilitated dialogue with communities outside of the JCP program, such as the Eclipse Foundation, and he engaged in hot technical topics such as the comparison of the persistence model of Enterprise JavaBeans(EJB) 3 and Java Data Objects (JDO).

In his role as EC representative, Michael maintains a specific focus. "Usually, I am most interested in getting involved in discussing important technical issues in the EC," he says. Michael is passionate about Web Services and the need to simplify the Java platform and make it better suited for business application programmers, who use Java technology as a means of solving real business problems.

Michael appreciates the opportunity to serve on the EC since it offers him a good combination of strategic industry contacts and the ability stay involved in grassroots developer initiatives. Being part of the EC provides SAP with great insights and influence on where the Java platform is headed.

The EC also benefits from SAP's participation. Michael says, "SAP is not a pure technology provider, but develops large-scale end-user applications based on Java technology. With a huge number of installations, we have good insights into issues such as Total Cost of Ownership (TCO) of Java technology solutions and how well Java technology is suited for application developers who regard Java as a means to an end to solve their business problem."

Michael was born in Germany, but he has been living in the San Francisco Bay Area since 1992. The climate in this area is especially conducive for year-round outdoor sports. As an avid bicyclist, he participates in many fund raising rides, such as the annual ride from San Francisco to Los Angeles, organized by the San Francisco AIDS Foundation. Michael has a master's degree in Physics.



. . . . . . . . . . . . . . . . . . . . . . . . . . . . . . . . . . . . . . . . . . . . . . . . . . . . . . . . . . .