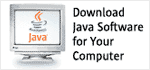 | | | |
| --- | --- | --- |
| | | |
| | | The Java Community Process (JCP) program applauds the community's Star Spec Leads. These leaders earned this honor through their efficient, prompt, and transparent communication with their Expert Group, the Program Management Office (PMO), and the Executive Committee (EC). They used community web pages, observer aliases, and other tools to communicate with their expert group, the JCP program community, and the public. They kept their Java Specification Requests (JSRs) on schedule by making sure their team stayed focused and felt appreciated. The JCP program congratulates and honors these Star Spec Leads. |

Jere Käpyaho lives in Finland, where he works for Nokia Corporation as a specialist for Java Platform Standardization, in the Technology Platforms unit. Before he joined Nokia, he went through the master's degree program in User Interface Software Development, earning an M.Sc. in Computer Science from the University of Tampere, Finland. His thesis explored the internationalization capabilities of handheld operating systems.

Jere redirected his academic focus when he worked on the internationalization of the Symbian operating system, designed and implemented intranet applications, and developed structured documentation methods using XML technologies and Java technology. Internationalization (I18N) remains a passion of his because, he says, "There is so much potential in Java technology to do globalized applications properly, and I really hate to see that potential remain untapped." More recently, he has participated in the various JCP program efforts of Nokia, mostly in the Java Micro Edition space.

Although Nokia had joined earlier, Jere got involved with the JCP program in 2002. He worked with Java technology from nearly the very beginning when he started with Java Development Kit (JDK) 1.0.2 in late 1996. At first, he developed applets, then moved on to standalone applications and later servlets. For the last five years, he has concentrated on Java Micro Edition technology through his work at Nokia Corporation, delving more deeply into architecture, API design, and specifications.

Jere became a Spec Lead in 2004, previously served as an Expert Group member, and also helped with other JSRs that Nokia, a member of the Executive Committee, is involved in. He has touched six JSRs in all: As Spec Lead, Jere makes it a goal to communicate with the Expert Group "punctually but not constantly. You really need to understand that getting acquainted with material and formulating an intelligent opinion always takes some time, so you try to give people some time to think. Then again, a long silent period without so much as a status update is not very friendly," he says.

Keeping the PMO updated is also important and in the Spec Lead's own interest. Jere recognizes that it can be difficult to plan things far enough ahead to give the PMO time to arrange all that is necessary in any given phase of a JSR, and he says, "I am sure they appreciate the occasional 'heads up'" when the status changes.

Jere finds that using the JSR community page is a good way to keep the public informed about the general status of the JSR, on a bit more detailed level than just the milestones. Observer aliases have not been requested much for his group. He feels that it is the same way with the java.net JSR community, which "seems well suited for high profile JSRs that generate a lot of public interest."

Jere's groups generally try to take a JSR from start to finish in 12-14 months "in the best conditions. As Java Micro Edition optional APIs tend to be on the small side, you may be tempted to set very tight schedules, but there should always be some slack for unexpected problems and things you just didn't think about," says Jere. He believes that regular schedule updates are important in that they serve both the community and the Expert Group. He posts updates on the JSR community page along with progress reports.

It is important to keep a systematic log of all comments and also to provide an official response to them. Some comments are straightforward, but some require a lot of consultation with the Expert Group members to capture the best resolution to a problem or to formulate a statement. Jere posts comments and responses on the Expert Group's private page, making it easy easy for him to identify duplicate comments and for the experts to review the issues and refer to them as needed.

Jere looks forward to generating more public comments, now that the Early Draft goes through a public review cycle, although he knows firsthand that the interest and activity depend on the JSR. For example, JSR 238 generated relatively few public comments.

What's more international than music and stars? Jere used to play the drums and guitar, but nowadays most of his spare time is spent with digital music technology. He is also an enthusiastic amateur astronomer, out with his telescope when weather permits.

Go to the Star Spec Lead Program page for more information.



. . . . . . . . . . . . . . . . . . . . . . . . . . . . . . . . . . . . . . . . . . . . . . . . . . . . . . . . . . .