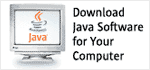 Becoming a Member | Instructions for Full Membership | Instructions for Associate Membership | Instructions for Partner Membership | JCP Membership Info





"Joining the JCP, especially being a member of several expert groups, has had a big impact on my career. Mostly by making it visible for the leadership and managers in my company that I am actually a part of forming the future of the platform. I also think, or hope, that it is an inspiration for my colleagues." - Ivar Grimstad


Have your organization join the JCP as a Full or Partner Member before 13 April, 2017 and participate in the 2017 EC Special Election!

The changes to the Java Community Process introduced through JCP.Next (JSRs 348 and 355) make the JCP more open, transparent, and collaborative. Developed as JSR 364, the latest version of the JCP, JCP v2.10, enables even broader participation and membership in the JCP program. Your organization can join as a Full Member or as a Partner Member.
Instructions for Full Membership
https://jcp.org/en/participation/membership2#organization
JCP Full Members are legal entities such as companies that can propose new JSRs, participate as Experts on JSRs, be listed as Contributors to JSRs, and can vote in and serve on the JCP Executive Committee.
Instructions for Partner Membership
https://jcp.org/en/participation/jug
JCP Partner Members are Java User Groups, clubs, and other organizations that are not legal entities that can vote in and serve on the Executive Committee.
JCP Member Quotes
We asked some of our Members why they joined the JCP Program.

"Participating in the JCP heavily extended my Java EE knowledge as I started to deep dive into the standardizations being currently developed when I observed the progress and even more when I started to serve as an JAX-RS Expert Group member. Besides gaining knowledge about various specifications it's also very interesting to see how the future of Java will look like. Of course it is always a nice benefit to write JCP participation into your CV -- nothing says more that somebody knows Java EE than that they actually helped working on the specifications."
- Sebastian Daschner

"Joining the JCP is like being a Java citizen."
- Heinz Kabutz

"1) Networking, you meet important guys from different countries that is really cool. Maybe some of these guys could be your next colleagues.
2) Soft skill, you improve many soft skill such as communication, oratory, speak English, to non native.
3) Popularity
4) Technical skill. Once you open pull requests, suggest path, help in documentation, study the code, you will receive code review, mentoring and learn how companies such Red Hat, Tomitribe, IBM do their structure code.
5) Work in mainstream company, company that work with technology, became easier once you contribute in the most popular technology in the world."
- Otavio Santana

"As an employee of large corporation getting the permission for the Exhibit B is a long process. Getting signed up as an Associate Member was done in no time - all on-line simplified process - just awesome!"
- Sven Reimers

"I learned Java in the early days, reading the specifications of the language. Since then, I have found that getting involved with the process that defines the technology is an excellent boost to my career. It has allowed me to learn first what is being created, it helped me meet with some of the most important developers of the Java world, and enabled me to give my customers the best advice for their projects."
- Bruno Souza, Java Developer, member of the JCP since 2000

* Due to export regulations, T-shirts cannot be shipped to the following countries: Argentina, Brazil, Colombia, Peru, Mexico, Algeria, Hong Kong, India, Japan, Jordan, Lebanon, Myanmar, South Korea, Taiwan, Andorra, Azerbaijan, and Russia. Members who reside in these countries may receive a Pluralsight 60-day training voucher instead.