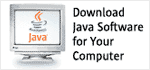 Executive Committee Meeting Minutes
for October 12, 2021
Date
October 12, 2021
Location
Teleconference
Agenda
Attendance
Tuesday, October 12, 2021
PMO
Executive Committee
Alibaba - Sanhong Li - present
ARM - Stuart Monteith - present
BellSoft - Aleksei Voitylov - present
BNY Mellon - Chandra Guntur, Nikhil Nanivadekar, Don Raab - present
Marcus Biel - present
Eclipse Foundation - Ivar Grimstad - present
Ken Fogel - present
Fujitsu - Kenji Kazumura - present
IBM - not present
Intel - Steve Dohrmann - present
JetBrains - Anna Kozlova - present
London Java Community - Martijn Verburg - present
MicroDoc - Christian Kuka - present
Oracle - Don Deutsch, Anish Karmarkar - present
SAP SE - Martin Doerr, Gotz Lindenmaier, Christoph Langer - present
SouJava - Bruno Souza - present
Tomitribe - David Blevins, Amelia Eiras - present
Twitter - Tony Printezis - present
Total Attendance: 17 of 18 voting members
Since 75% of the EC's voting members were present, the EC was quorate for this session.
Minutes
There are no changes in status as a result of attendance at this meeting.
The EC Standing Rules state the following penalties for non-attendance at EC meetings (note that those who participate in face-to-face meetings by phone are officially counted as absent):
Missing two meetings in a row results in a loss of voting privileges until two consecutive meetings have been attended.

Missing five meetings in a row, or missing two-thirds of the meetings in any consecutive 12-month period results in loss of the EC seat.
There are no changes in voting privileges as a result of this meeting.
Personnel Changes
Alan Hayward is the new alternate for ARM.
EC Stats
Heather presented the usual EC stats (see the presentation for details).
EC Elections / JCP Membership Renewals
Heather presented an update on the schedule and details of the upcoming EC Elections including our annual JCP Membership renewals (see the presentation for details).
Java in Education in China
Alibaba presented on their efforts around Java in Education in China (see the presentation for details).
Java in Education
Heather reviewed the summary of discussions in the Java in Education. We reviewed that EC Members can use the social media template to promote the importance and need for Java developers, and to spread the word about Java in Education for JUG leaders. We will be working on materials (videos) for JUG leaders focused on how developers are utilizing Java in industry, to be published on the GitHub wiki. We have updated the two presentations available on the wiki for the latest Java SE 17 release and included both the slide materials and abstracts for both presentations.
Other Business
Heather reviewed the proposed dates for JCP EC Meetings in 2022. We will plan to meet virtual through 2022. Heather will update the JCP Calendar.
JCP Annual Awards will be presented at the annual JCP social gathering later this afternoon, following the EC Meeting.
Next Meeting
December 14, 2021; 8 AM – 10 AM PST (second hour is public)