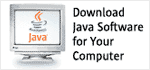 | | | |
| --- | --- | --- |
| | | |
| | | The Java Community Process (JCP) program applauds the community's Star Spec Leads. These leaders earned this honor through their efficient, prompt, and transparent communication with their Expert Group, the Program Management Office (PMO), and the Executive Committee (EC). They used community web pages, observer aliases, and other tools to communicate with their expert group, the JCP program community, and the public. They kept their Java Specification Requests (JSRs) on schedule by making sure their team stayed focused and felt appreciated. The JCP program congratulates and honors these Star Spec Leads. |

Asko Komsi was involved in object-oriented technologies and virtual machine (VM) designs when he decided to check out the Java language to see if Java technology and mobility were complementary technologies.
Since then, he has become committed to the notion of making Java technology "freely and widely available to the industry." Equipped with one masters in Computer Science and another in Business Administration, Asko is currently Nokia's director of industry relations in technology platforms.

It wasn't until 2004 that he found himself in the JCP program, and then he quickly amped up his participation level to serve as a co-Spec Lead of JSR 248, Mobile Service Architecture (MSA), and JSR 249, Mobile Service Architecture (MSA) Advanced. He is also represents Nokia as an alternate member of the Java Micro Edition (ME) Executive Committee.

As a Spec Lead, Asko believes he is responsible for casting a clear vision of the technology, outlining the requirements to achieve it, and justifying both for the Expert Group. "Once you get buy-in -- after typically lengthy discussions -- it is all about establishing processes to make sure the execution works," he says.

It's important for the Expert Group to have a good picture of where a JSR is. Clear agendas, schedules and their regular updates, regular reports on progress, and so forth help drive a JSR and keep it on schedule. Asko employs all the tools at his disposal to communicate action points, open issues, deadlines, and so on. He recommends a web-based collaboration tool such as Teamroom, which he says has "proven to be an excellent tool for that purpose."

For most Experts, Java technology standardization through the JCP program is not their principal job, so Asko finds that it is sometimes "hard to get bandwidth" from them. But he does what he can to involve them by using Teamroom, as well as mailing lists, teleconferences, face-to-face meetings, and occasional one-on-one meetings if necessary. An Observer mailing alias allows participants, who could not be part of the Expert Group, to stay in the know. "These tools help a lot in making sure that execution of the JSR is smooth and stays on schedule," he says.

Each Expert Group meeting runs along an agenda listing all discussion topics. New items can be added to the agenda at any point as long as the group agrees. "Typically there is no problem in generating discussion -- everybody has an opinion, and they are not afraid to voice it," says Asko.

The buck stops with the Spec Lead. Asko maintains open communication, while retaining ownership and final say on the specification. He says, "Since we are creating an industry standard, it is important that we make good compromises and define an excellent standard that is acceptable for the whole industry. This may mean long discussions to find a compromise, but I think that at the end it is worth it."

It's "no problem" to foster a transparent work environment inside the Expert Group, as long as all materials, schedules, and decisions are openly available, Asko says. "Sometimes company politics get in the way, but typically that can be solved in one-on-one negotiations. It is more difficult to communicate information to those outside the Expert Group because nothing is really carved into stone until the last minute, and things can change very quickly." According to Asko, some political/business concerns may prevent the Spec Lead from broadly disseminating certain types of information unless he "can really be sure that all Expert Group members are happy with that."

The fact that Asko has been named a Star Spec Lead and been nominated Outstanding Java ME Spec Lead for 2006 says a lot about JSR 248, which was nominated Most Innovative Java ME JSR for 2006. Asko says, "I think that this is really an indication that the whole MSA initiative has done a good work, and I am happy to have been able to help to make sure that we come out with results."

Asko praises his Expert Group, realizing that it is responsible for a "big part of the success." He says, "I have been lucky to be able to work with a great Expert Group where we have been able to openly solve problems and come up with solutions that everybody can be proud of."

Asko's time is split between the USA and Finland. He has a wide range of interests, such as traveling, reading, and the artistic pursuits of music making and photography. He also enjoys a number of sports, including snowboarding, kayaking, sailing, hiking, biking, and so on.

Go to the Star Spec Lead Program page for more information.



. . . . . . . . . . . . . . . . . . . . . . . . . . . . . . . . . . . . . . . . . . . . . . . . . . . . . . . . . . .