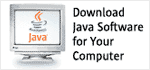 | | | |
| --- | --- | --- |
| | | |
| | | The Java Community Process (JCP) program applauds the community's Star Spec Leads. These leaders earned this honor through their efficient, prompt, and transparent communication with their Expert Group, the Program Management Office (PMO), and the Executive Committee (EC). They used community web pages, observer aliases, and other tools to communicate with their expert group, the JCP program community, and the public. They kept their Java Specification Requests (JSRs) on schedule by making sure their team stayed focused and felt appreciated. The JCP program congratulates and honors these Star Spec Leads. |

Ekaterina Chtcherbina considers herself a world citizen, having lived and worked in Russia, France, and Germany. Before joining Siemens AG in Germany, she worked at Amadeus SARL in France, a Global Distribution System, defining a new product for online travel package reservations. Currently Ekaterina is a project manager at Siemens Corporate Technology, a central research division within Siemens. After having led various projects in the area of innovative software architectures for mobile devices and mobile infrastructure, she now focuses on developing standards related to the Java Micro Edition. She is a co-Spec Lead of JSR 253 Mobile Telephony API (MTA) along with Eric Overtoom of Motorola; together they won the 2005 JCP Program Best Spec Lead Award for Java Micro Edition. At Siemens, Ekaterina also leads the Reference Implementation (RI) and Technology Compatibility Kit (TCK) development efforts for this JSR.

Ekaterina began working with Java in 1998 when she was a university student working towards two masters of science degrees in Computer Science and in Economics. "Java technology for me is not just a programming language. Rather it is a new style of technology innovation. Java technology is not created somewhere and given as a final technology to everyone. Instead, evolution of Java technology is highly relying on the community input. This makes the community feel involved in the creation of the technology that they are using. At the same time this process ensures usefulness of Java technology for the community. These facts attracted me a lot." While at Siemens, in 2002 Ekaterina joined the JXTA project, an open source project for development of a Peer-to-Peer Framework, where she was an active contributor before she got involved in the JCP program.

When Jan Eichholz, a colleague at Siemens, was leading JSR 205 Wireless Messaging API 2.0, he invited Ekaterina to participate in the Expert Group and introduced her to the JCP program. During one of their conversations, Jan and Ekaterina suddenly realized that the Java API for controlling a call on a mobile device was lacking. At that moment, the idea of a new JSR for Mobile Telephony was born, and Ekaterina later became the co-Spec Lead of JSR 253, having learned the ins and outs of spec leadership from Jan's effective example.

Ekaterina is fully devoted to the standardization of Mobile Telephony interfaces. She sees achieving final approval in 2005 as a very challenging and highly desirable goal. She says, "I am committed to achieving both objectives as to the API quality and the schedule. I think it is better to keep the JSR small and short rather than large and long. This has required us to be careful about the scope of the JSR and to make a careful plan as regards to features. After we finish the first version we can start thinking about future extensions. Actually, we already think about future extensions with the Expert Group and just cannot wait to proceed with them as soon as we finalize the current specification."

Ekaterina considers communication "the most crucial factor" in the success of a JSR. Communication enables a good working climate in which an expert group can collaborate effectively. She makes it a point to respond to Expert Group email within three days. "This is necessary in order not to lose track of the discussion and to motivate further inputs," she says. Regular email communication and weekly conference calls speed up the progress on discussions. Meeting minutes are stored at jcp.org immediately after the conference call, so those who could not participate in the call can still follow the discussion. The most challenging topics are discussed in face-to-face meetings, which occur two or three times per year.

It is important to share comments received from the community with the Expert Group, and to encourage all other opportunities for feedback on the specification. For example, Ekaterina believes starting early on RI and TCK development can boost the quality of the specification since the RI and TCK teams can provide feedback right away about any inconsistencies they find in specification.

Ekaterina considers her main contribution to be in providing venues for open opinion exchange and building the foundation for an effective discussion. To benefit JSR 253, she wrings "the maximum" from the "unique, diverse knowledge" of the Expert Group. "The feedback of Experts is especially important for me," says Ekaterina. "I deeply appreciate when JSR members actively participate in the discussions and decisions. For JSR 253, a lot of great proposals are coming from Experts, and we have integrated a lot of them already. This way we can ensure wide usability of the JSR and make it future-proof." A discussion is launched for each proposal and driven until consensus is reached.

The team effort is paying off. Ekaterina says, "I believe that together with the Expert Group, we have achieved great results until now. I would like to thank the JSR 253 Expert Group for the high quality contributions. I also appreciate the valuable support of Liz Kiener of the PMO through all phases of the JSR. I believe that I would not have become a Star Spec Lead without a Star JSR 253 Team."

Go to the Star Spec Lead Program page for more information.



. . . . . . . . . . . . . . . . . . . . . . . . . . . . . . . . . . . . . . . . . . . . . . . . . . . . . . . . . . .