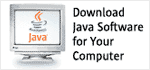 by Susan Mitchell

Patrick Curran's consistent theme for the Java Community Process (JCP) program, since he became its chair ten months ago, has been "let's open it up." As a long-term Sun Microsystems employee, Patrick spent years in Java conformance testing, absorbing the legal and business aspects of Java technology. He now stands in the gap, pushing the envelope at Sun and encouraging discussions within the Executive Committees (ECs). The unusual grace with which he does this earned him the JCP program's annual award of Participant of the Year for 2008.

I got to see Patrick in action when he moderated a panel discussion for press and analysts at the InterContinental Hotel in San Francisco, California during the JavaOne conference. Patrick steered his guest speakers to explore the dynamics between open source and the standards process. He defined openness as the ease with which people can participate in the development and implementation of standards. Here is a collage of ideas, thoughts from this lively discussion, which engaged speakers, participating EC members and press.



"What can I do with a pdf review copy besides say, 'You're missing an /s/ on the 4th page?'" Antonio Goncalves, an independent contractor from France (Expert on JSRs 316, 317, 318), and guest speaker at the round table, noted how hard it was to realize he could join the JCP program, sign the legal agreement (which sounded like it could be used to "put him in jail" if he ever disclosed anything about specs he was working on), wade through copious JSR-related emails (while wishing for a more coherent wiki discussion), and wait forever to be awarded the "observer" status he'd requested.

"Individuals tend to push a slightly different agenda, extra innovation without the money issue to drive it," said Stephen Colebourne, individual contributor from England (co-Spec Lead, JSR 310) and another guest speaker at the press event. He wants more individual representation on the EC. It is hard for individuals to get elected to the EC, but more individuals are in the JCP community than "corporates" now. Of the 32 EC members, three are individuals (Hani Suleiman, Jean-Marie Dautelle, and Doug Lea), and two are open source foundations (Apache Software Foundation (ASF) and Eclipse Foundation).

JSR 310 welcomes contributions from whoever has a passion and interest in the project, operating through Google Groups and over public email lists. Wholly transparent is the model used by Stephen and co-Spec Lead Michael Nascimento Santos of Brazil. They hope to inspire Spec Leads to operate this openly.

Good news: jcp.org Wiki capability will be available in the short to medium term, so watch for it. Moreover, the PMO can provide legal assistance for Spec Leads to understand and deal with the legal agreement. And, if an individual is elected to the EC, the PMO can assist with travel expenses.



Not every Java technology should be standardized, said Rod Johnson, CEO of Interface21 and "father" of the Spring Framework. "The lower down the stack, the greater the need for standardization. The higher up the stack, the more chaotic and fragmented the solutions are - the fundamental problem has not been solved, so why standardize any one flawed solution? Let the marketplace evaluate those potential solutions on their merits. Should be standardized when it is needed to facilitate interoperability and competition."

Everyone wants to "participate in seeing the sausage being made" now that Java is becoming open source, said Dalibor Topic, an individual developer who recently became Java F/OSS Ambassador for Sun and another guest speaker at the press round table. The open source movement builds on the standards set by organizations like the JCP program.

And this is exactly how it should be, the Brazilian government thinks, as it "standardizes" on the requirement that all its technologies be standardized and open source to allow more latitude in assigning contracts. This ensures ease of implementation, interoperability, and flexibility, said Michael Nascimento Santos, a Brazilian Java champion himself.

The round table was replete with great ideas. I'm sure comments around them will pop up in blogs around the community and they are bound to echo the same thought, openness. The JCP community now has a group blog, and if you want to contribute, send them your thoughts at http://blogs.sun.com/jcp.