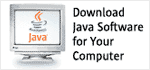 Executive Committee Meeting Minutes
for February 14, 2023
Date
February 14, 2023
Location
Teleconference
Agenda
Attendance
Tuesday, February 14, 2023
PMO
Executive Committee
Amazon.com Services – Volker Simonis - present
Alibaba - Sanhong Li - present
ARM - Stuart Monteith - present
Azul Systems – Simon Ritter - present
BellSoft - Aleksei Voitylov - present
BNY Mellon - Chandra Guntur, Sirisha Pratha - present
Eclipse Foundation - Paul Buck - present
Ken Fogel - present
Fujitsu - Kenji Kazumura - present
IBM - Tim Ellison, Gireesh Punathil - present
Intel - Steve Dohrmann - present
JetBrains - Mala Gupta - present
Microsoft - Bruno Borges, Martijn Verburg - present
MicroDoc - Bruno Caballero - present
Oracle - Luke Kowalski - present
SAP SE - Christoph Langer - present
SouJava - Rafael del Nero, Bruno Souza - present
Miro Wengner - not present
Total Attendance: 17 of 18 voting members
Since 75% of the EC's voting members were present, the EC was quorate for this session.
Minutes
The EC Standing Rules state the following penalties for non-attendance at EC meetings (note that those who participate in face-to-face meetings by phone are officially counted as absent):
Missing two meetings in a row results in a loss of voting privileges until two consecutive meetings have been attended.

Missing five meetings in a row, or missing two-thirds of the meetings in any consecutive 12-month period results in loss of the EC seat.
There are no changes in voting privileges as a result of this meeting.
Personnel Changes / EC Elections
There were no personnel changes to report.
EC Stats
Heather presented the usual EC stats (see the presentation for details). Iris Clark reviewed the contents of JSR 395, Java SE 20, scheduled for the ballot.
Java in Education
Heather reviewed the summary of discussions in the Java in Education. We reviewed that EC Members can use the social media template to promote the importance and need for Java developers, and to spread the word about Java in Education for JUG leaders. There are several resources on how Java is being used in industry published on the GitHub wiki.
Heather leads a monthly discussion with Java User Group (JUG) leaders to discuss the workshops they are organizing in their local communities and provide guidance and best practices; the next discussion is March 14. We are currently working on activities and a Machine/AI Workshop based on JSR 381, Visual Recognition Specification, for students and faculty in Singapore.
Project Amber Updates
Brian Goetz presented updates on Paving the Onramp proposals (see the presentation for details). In addition to this proposal, we discussed that it would be useful to have guidelines for curriculum being used to teach secondary students. There are programs primarily for university students via Oracle Academy, and for professionals from Oracle University, but there is a need to provide guidelines and open-source curriculum for faculty teaching Java to secondary students. Heather will follow up with Ken Fogel to discuss development of a further plan to survey how schools are teaching Java currently, and also work on this with the Java in Education group to develop such materials, alongside a community of educators. Mala noted that it is currently easier to learn new features in the IntelliJ IDE. Ken noted that VS Code is often used in schools since it is often difficult to install programs on school machines. It was also discussed that there is improvement needed on finding documentation for current Java versions – will follow up on status of the effort to make this easier in a future meeting.
Other Business – April EC Meeting and 2023 Calendar
Heather reviewed the plans for our 2023 face to face meeting, scheduled for April 12 in Singapore, hosted by Alibaba, as well as the ancillary events and our remaining meeting dates for 2023. She also reminded EC Members to complete the poll for the April events, noting that the EC Meeting is mandatory, but the ancillary events and dinner following the EC Meeting are optional.
Next Meeting
April 12, 2023 9 AM - 4 PM in Singapore (face to face only) hosted by Alibaba