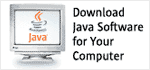 Executive Committee Meeting Minutes
for June 8, 2021
Date
June 8, 2021
Location
Teleconference
Agenda
Attendance
Tuesday, June 8, 2021
PMO
Executive Committee
Alibaba - Tianxiao Gu - present
ARM - Stuart Monteith - present
Bellsoft - Aleksei Voitylov - present
BNY Mellon - Chandra Guntur, Nikhil Nanivadekar, Don Raab - present
Marcus Biel - not present
Eclipse Foundation - Ivar Grimstad - present
Ken Fogel - present
Fujitsu - Kenji Kazumura - present
IBM - Tim Ellison - present
Intel - Steve Dohrmann - present
JetBrains - Trisha Gee - present
London Java Community - Martijn Verburg - present
MicroDoc - not present
Oracle - Don Deutsch, Anish Karmarkar - present
SAP SE - Martin Doerr, Christoph Langer - present
SouJava - Rafael del Nero - present
Tomitribe - David Blevins, Amelia Eiras - present
Twitter - Flavio Brasil - present
Total Attendance: 16 of 18 voting members
Since 75% of the EC's voting members were present, the EC was quorate for this session.
Minutes
There are no changes in status as a result of attendance at this meeting.
The EC Standing Rules state the following penalties for non-attendance at EC meetings (note that those who participate in face-to-face meetings by phone are officially counted as absent):
Missing two meetings in a row results in a loss of voting privileges until two consecutive meetings have been attended.

Missing five meetings in a row, or missing two-thirds of the meetings in any consecutive 12-month period results in loss of the EC seat.
There are no changes in voting privileges as a result of this meeting.
Personnel Changes
There are no personnel changes to report.
EC Stats
Heather presented the usual EC stats (see the presentation for details).
JSR 378 Second Public Review Presentation
Neil Griffin presented on the status of JSR 378, Portlet 3.0 Bridge for JavaServer Faces 2.2 Specification (see the presentation for details).
Java Vulnerabilities Report inquiry from ISO
Heather followed up on the inquiry from Stephen Michell from the ISO/IEC JTC1/SC 22 WG: Programming languages, their environments and system software interfaces. She provided a summary of the meeting she attended with him and provided his responses to our questions. Stephen clarified that the paper is for language users vs any implementation, specifically senior programmers/dev writing coding standards for team. It is intended to be a static document - they believe features in languages are added but not taken away. ISO is making a push to have these published as standards vs papers. This would make it free to access vs a paper or report. The format is to remain constant for all languages.
EC members reiterated their concerns as follows: Given the current six-month cadence of Java releases, the time and expectations of the community for updates does not match with the ISO timeframes, there is concern about the access, format and content, and the potential for confusion to the developer community. We believe that we currently have documents that serve the needs of the community. Heather agreed to communicate to Stephen Michell that the EC has a strong preference for ISO not to publish such a paper on Java. We would like to know if they decide to publish the paper. Heather will provide an update at the next EC Meeting.
Java in Education
Heather reviewed the summary of discussions in the Java in Education. We reviewed that EC Members can use the social media template to promote the importance and need for Java developers, and to spread the word about Java in Education for JUG leaders. We will be working on materials for JUG leaders focused on how developers are utilizing Java in industry, to be published on the GitHub wiki.
Other Business
Heather reviewed the remaining dates for the 2021 calendar. We will plan to meet virtual through 2021. We then adjourned the meeting to attend the public meeting.
Next Meeting
August 10, 2021; 8 AM– 10 AM PDT