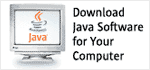 Executive Committee Meeting Minutes
for July 9 2013
version 0.3: 10 July 2013
Date
July 9, 2013
Location
Teleconference
Agenda
Roll call
Agenda review
Personnel changes
JSR 358 Expert Group session
Attendance
PMO
Patrick Curran, Heather Vancura
Executive Committee
Stefano Andreani – present
Aplix – Yagamy Huang – present

(NON-VOTING)

ARM – Paul Manfrini – present
Azul Systems – Gil Tene – present
CloudBees – Steve Harris – present
Credit Suisse – Michael Mlivoncic – present
Eclipse – not present
Ericsson – Christer Boberg – not present
Fujitsu – Mike DeNicola – present
Gemalto – Thomas Lampart – present
Goldman Sachs – John Weir – present
Google – Van Riper – present
HP – Scott Jameson – present
IBM – Steve Wolfe, Ed Lynch– present
Intel – Anil Kumar – present
Werner Keil – present
London Java Community – Martijn Verburg – present
Nokia – Ben Wang – present
Oracle – Don Deutsch, Anish Karmarkar – present
RedHat – Mark Little, Scott Stark – present
SAP – Steve Winkler – present
SouJava – Bruno Souza – present
TOTVS – Hernan Perrone – present
Twitter – Chris Aniszczyk – present
Total attendance: 22 of 23 voting members
Since 75% of the EC's 23 voting members were present, the EC was quorate for this meeting
Minutes
Changes in status as a result of non-attendance at this meeting
The EC Standing Rules state the following penalties for non-attendance at EC meetings (note that those who participate in face-to-face meetings by phone are officially counted as absent):
Missing two meetings in a row results in a loss of voting privileges until two consecutive meetings have been attended.
Missing five meetings in a row, or missing two-thirds of the meetings in any consecutive 12-month period results in loss of the EC seat.
There were no changes in voting status as a result of this meeting.
Personnel changes
None to report.
EC stats
Heather presented the usual EC stats. She reported that we now have no inactive JSRs, all having either been reactivated or labeled as dormant. Patrick congratulated the PMO on their success in cleaning up old JSRs.
Action Item review
See the Action Item tracking file.
JavaOne San Francisco
Heather presented the PMO's plans for JavaOne in San Francisco (see the presentation for details). We noted that the Meet the EC Candidates BOF would be the usual 50 minutes in length, but since all members will be up for re-election this year this will make it very difficult to give everyone a chance to speak. Patrick suggested that perhaps we should limit speaking opportunities to those running for elected seats and any new candidates for ratified seats, since sitting candidates for ratified seats are extremely unlikely to be voted out.
Heather noted that the public EC meeting on Sunday will have no competition from other sessions, which should ensure (unlike last year) that we get a reasonable turnout.
JSR 358 Expert Group session
Report from the IP Working Group
Patrick reported on recent progress in the IP Working Group and in discussions within Oracle (see the presentation for details). He informed EC members that Jim Wright (Oracle's Open Source Officer) will attend this week's Working Group meeting to discuss the issue of Contributor Agreements. Patrick encouraged all interested members to attend this meeting. (He confirmed after the meeting that Mike Milinkovich, who was unable to attend today's meeting, will be available on Thursday.)
Don Deutsch pointed out that although Jim Wright was trained as, and has in the past worked as a lawyer he is not currently part of Oracle's legal department and that in his dealings with the JSR 358 Expert Group he will not be acting as a formal legal counsel. Jim started out as a developer. Patrick noted that Jim is very knowledgeable about licensing, open source, and the JCP, and he expressed the hope that Jim would be able to help us with our work on JSR 358.
Report from the Individual Members Working Group
Heather Vancura and Bruno Souza presented a report from the Individual Members Working Group (see the presentation for details).
Patrick pointed out that the current proposals of the WG would mean that Ben Evans and Martijn Verburg would be ineligible for Full Membership since they are both officers of JClarity. (They could join in the name of the company, or alternatively in the name of the London Java Community, but in the latter role would be ineligible to serve on Expert Groups except for Process-change JSRs.) He also pointed out that Bruno Souza, as an officer of SouJava, would be similarly restricted.

Bruno argued that officers of JUGs that are legal entities should be permitted "full associate membership" rights via the JUG in the same way as employees of corporations that are members. Gil Tene agreed, arguing that there is no fundamental difference between JUGs, entities such as Eclipse, and commercial organizations.

Heather asked whether the agent relationship (particularly as it relates to IP) is similar in all cases.

Gil asked how we would determine whether someone has an agent relationship with a member organization. Patrick explained how this is handled today - when someone asks to join an Expert Group as a representative of a member company the PMO asks the primary contact for that company whether the individual is indeed an employee or otherwise empowered to act on their behalf.

Mike DeNicola pointed out that the 2nd bullet on slide 5 is confusing. It uses the term "Individuals" but we are really talking about those who have an agent relationship with a member organization. (Employees of corporate members should also be included in the examples.) The sub-bullets should more properly be under the first rather than the second bullet on this slide.

Patrick suggested that the slide be restructured into two. The first would discuss Full Membership and who is eligible for it while the second would discuss the rights that accrue to agents of full members. (We need a formal term for this relationship. Patrick suggested "associate membership" since this is the term that the PMO uses internally.)

Gil pointed out that on slide 6 we need to define what we mean by "JCP.next JSRs". Patrick suggested "a JSR that modifies the JSPA or the Process Document and for which the EC is the EG".

On slide 7 Don Deutsch pointed out that there are many very large and well-funded organizations (for example, SRI International, Kaiser, MITRE) that are structured as not-for-profits, and that such organizations should not be permitted to join the JCP for free. Similarly, some for-profit organizations are subsidiaries of for-profits (e.g. Microsoft Open Technologies).

We agreed that we should not use the term "non-profits". Instead we could define the categories of institutions that we do want to allow to join for free (JUGs, educational institutions, etc.) Alternatively, we could simply retain the term "fee waiver" and permit the PMO to use its discretion in granting waivers.

Werner Keil pointed out that we should also state that there will be no fee for individuals who join as full members.

Heather asked for feedback on the proposal to grant Affiliate Members 20% voting weight in the annual EC elections. Gil Tene argued for a greater weight for the developer community arguing that it is perfectly appropriate to permit the "consumers" as well as the "producers" of Java technologies to influence the makeup of the EC. He also pointed out that the Working Group was not formed to address the balance of power between individuals and organizations.

Patrick asked several times whether other members agreed with Gil but nobody responded. (Martijn Verburg did suggest that we could start with 20% and change the weight later if it seemed not to be having the desired effect.)

Patrick agreed that such a change could be done in a Maintenance Release, and suggested that we might want to spin off this and other "minor" Process Document into either yet another JSR or a MR of JSR 348 or JSR 355.

Steve Harris suggested that if this 20% rule had been in place in 2010 when the ratified candidate Hologic was rejected the result might have been different. Patrick responded that although the "campaign" against Hologic was initiated by individuals we do not know how No votes in that case were distributed between individuals and corporate members. Only if the proportion of No votes was significantly greater among individuals than corporate members would a 20% rule have changed the result.

Steve Wolfe asked whether the new Affiliate Membership is intended for people who aren't currently members. Patrick responded "yes and no." (The majority of current individual members will probably move over to Affiliate status but in the long the change is likely to bring in new people who might not otherwise have joined.)

Mike DeNicola argued that if full voting rights are given to Affiliate members then we should also give full rights to "associate members" (those who have an agent relationship with full members) so that a company such as IBM that has many employees serving on Expert Groups would get many votes in order to reflect the level of their contributions. (He noted that he wasn't seriously arguing for this proposal, but simply pointing out the inequity of granting full voting rights to Affiliate members.)

Finally we asked (but did not decide) whether employees of a corporation are entitled to join as Affiliates.

We agreed that the many issues raised during this meeting should be discussed further in the Working Group.
Adjourn