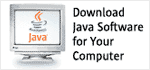 The Java Community Process (JCP) program announced today the final results of its fifth annual Executive Committee (EC) member Elections.

This year the following EC seats were up for election:
- Ratified Seats: Apache, Borland, SCO on the SE/EE EC; Insignia, RIM, Sony on the ME EC.
- Elected Seats: Macromedia, Nokia, Richard Monson-Haefel (1-year seat vacant to go to the third-place vote getter in the SE/EE election) on the SE/EE EC; Intel, Texas Instruments on the ME EC.

The final phase of the 2004 JCP EC member Elections completed on November 15 and the winners in the two categories are:
- Ratified Seats: Apache, Borland, and Nortel Networks, for the SE/EE EC; NTT DoCoMo, Research in Motion (RIM) and Samsung, for the ME EC.
- Elected Seats: Google, JBoss and Intel to the SE/EE EC, and Intel and Orange France to the ME EC.

All JCP program members are eligible to vote in the JCP EC member Elections that are held every fall. The JCP program has two ECs - one for the Standard/Enterprise Edition (SE/EE) and one for the Micro Edition (ME), each targeting different markets for the Java Platform. Voting Members on each EC serve 3-year terms; there are 10 Ratified Seats, 5 Elected Seats, and the permanent seat held by Sun. The 3-year terms are staggered so that 5 of the 15 seats are normally up for ratification/election each year. In the first phase, the JCP program membership ratifies the nominations put forward by the JCP Program Office. In this year's ratification vote all candidates were approved by the JCP program membership. In the second phase, the JCP membership votes on the self-nominated seats. This year the following members put up their candidature for self-nominated seats: for the SE/EE EC, 10 members came forward, Awais Bajwa, Google, John Harby, Intel, JBoss, JetBrains, Novell, Burc Oral, SeeBeyond Technology, Hani Suleiman; for the ME EC seven candidates including Aplix, Cox Communications, Intel, Gino Micacchi, Orange France, Enrique Ortiz, Telecom Italia. EC members guide the evolution of the Java technologies and their specific responsibilities include voting on all technologies/ Java Specification Requests (JSRs) developed through the JCP program; select JSRs for development; approve draft Specifications for Public Review; approve Final Specifications; review TCK appeals; approve Maintenance revisions and possibly defer some features to a new JSR; approve transfer of maintenance duties between members and provide overall guidance to the Program Management Office (PMO).

To view this year's elections results by stage, go to Elections at PriceWaterhouseCoopers' web site at http://jcpelection2004.org.

To request and schedule an interview about this year's elections with JCP executives and newly elected and/or re-elected EC members, send an email to heather@jcp.org (for press only).