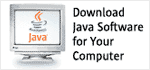 The Java Community Process (JCP) program is managed by an elected Executive Committee which oversees the development of Java Specification Requests (JSRs) and the resulting Application Program Interfaces (APIs), Reference Implementations (RIs), and Technology Compatibility Kits (TCKs). Many of the members of this committee are also represented on other standards bodies, which enhances industry-wide communications.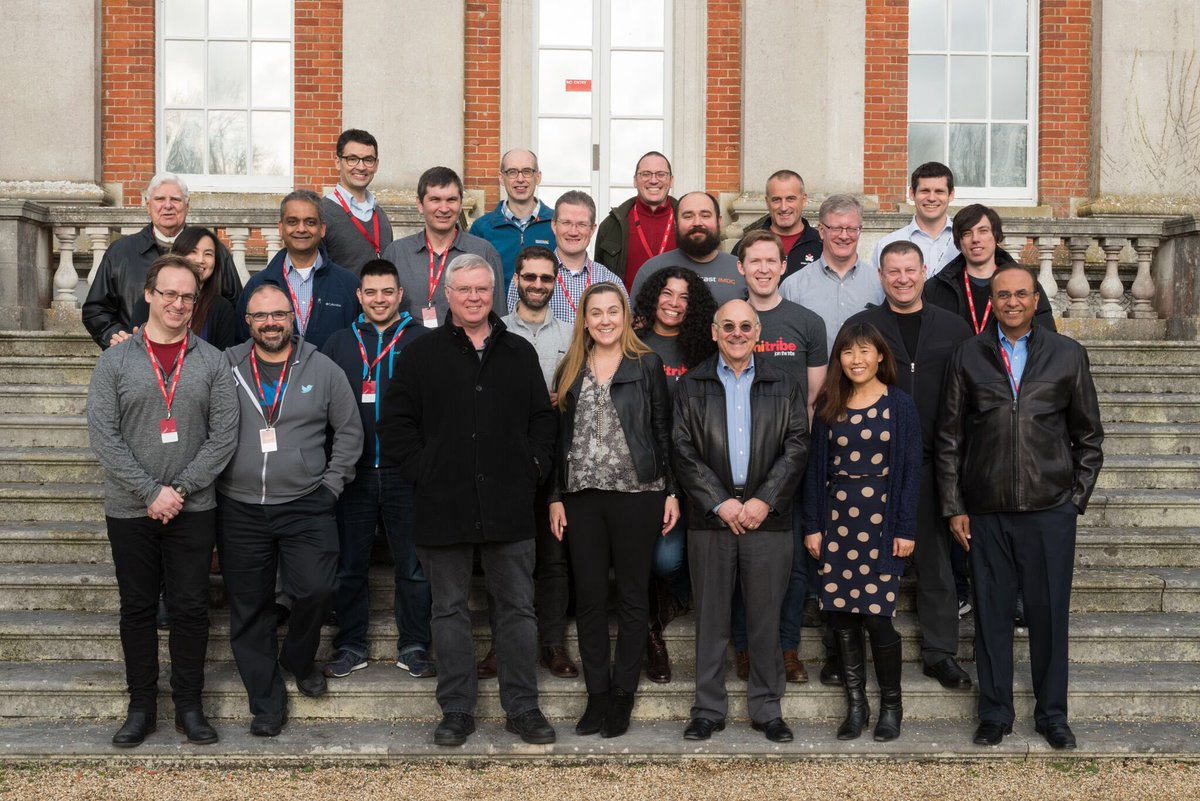 Alibaba, Kingsum Chow
ARM, Stuart Monteith
BellSoft, Aleksei Voitylov
Marcus Biel
BNY Mellon, Donald Raab
BNY Mellon, Chandra Guntur (alternate)
BNY Mellon, Nikhil Nanivadekar (alternate)
Eclipse Foundation, Ivar Grimstad
Eclipse Foundation, Paul Buck (alternate)
Ken Fogel
Fujitsu, Kenji Kazumura
JetBrains, Trisha Gee
IBM, Mark Little
IBM, Tim Ellison (alternate)
Intel, Steve Dohrmann
London Java Community, Martijn Verburg
MicroDoc, Bruno Caballero
Oracle, Don Deutsch
Oracle, Calinel Pasteanu (alternate)
Oracle, Anish Karmarkar (alternate)
SAP, Götz Lindenmaier
SAP, Christoph Langer (alternate)
SAP, Martin Dörr (alternate)
SouJava, Bruno Ferreira de Souza
Tomitribe, David Blevins
Tomitribe, Amelia Eiras (alternate)
Twitter, Tony Printezis
Twitter, Flavio Brasil (alternate)
Alibaba, Kingsum Chow

Kingsum Chow is the chief scientist of system software hardware co-optimization. He has over 15 years of optimizing Java performance in collaboration with Appeal, IBM, BEA, Sun and Oracle JVM teams while working at Intel. In 2016, he joined Alibaba to improve Java performance in the data center. Kingsum has been issued more than 20 patents. He also has delivered more than 90 papers and presentations. Kingsum appeared four times in JavaOne keynotes and almost a dozen times in JavaOne and Oracle OpenWorld presentations covering the topic of software performance systems and optimization. Kingsum received a PhD in Computer Science and Engineering from the University of Washington in Seattle in 1996.
ARM, Stuart Monteith

Stuart Monteith is a principal software engineer in the Open-Source Software group at Arm in Cambridge. There he has worked on porting work and optimising virtual machines, most recently OpenJDK, often under the auspices of Linaro. Prior to this he worked in the IBM Java Technology Centre with the JVM on various Linux platforms and other projects such as JSR-326. He has worked with Java since 1996 during his degree course at the University of Strathclyde. Along he has used Java on probably eight different instruction sets, and so believes the principle of write-once-run-anywhere remains important.
BellSoft, Aleksei Voitylov

With 15 years of Java experience, Aleksei Voitylov is the CTO and co-founder of BellSoft. A seasoned Java developer, Aleksei worked at Sun and Oracle with various JVMs and JSRs implementations and helped deliver HotSpot and Java Language to the JDK.

He founded BellSoft to provide a high-quality Java SE Runtime relevant for all use cases. Aleksei is an Open Source Evangelist and OpenJDK contributor. He presents at various Java developer conferences and contributes articles to the Java Magazine.
Marcus Biel

Marcus (@MarcusBiel) is a well known figure in the Java community, with a total of 75,000 followers across various social media platforms. In 2019 he was named Oracle Developer Champion (Groundbreaker Ambassador). Marcus is a regular speaker at Java conferences all over the world, such as JBCN Conf Barcelona, JPoint Moscow and JAX London. Besides this, he works as a technical reviewer for renowned Java books such as Effective Java, Core Java SE 9 for the Impatient or Java by Comparison.
BNY Mellon, Donald Raab

Donald (Don) Raab is a Managing Director and Java Evangelist in Resilient Systems Engineering, BNY Mellon. Don has more than 17 years' experience as a Software Engineer in the Financial Services industry. He started programming with Java in 1997. Don is a member of the JSR 335 Expert Group (Libraries) and is also the creator of the Eclipse Collections Java Library that was originally open sourced as GS Collections in 2012 and migrated to the Eclipse Foundation in 2015. Donald was selected as a 2018 Java Champion, and he is a frequent speaker and guest trainer at key Java conferences and user group meetups including Oracle CodeOne, JavaOne, QCon New York, Devnexus, Devoxx US, EclipseCon, JVM Language Summit and Great Indian Developer Summit (GIDS).
BNY Mellon, Chandra Guntur (alternate)

Chandramouli (Chandra) Guntur is a Director and Java Evangelist in Resilient Systems Engineering, BNY Mellon. Chandra has 15 years of experience as a Technologist in the financial services industry and started programming with Java in 1998. He is a Java User Group (JUG) Leader, and helps run one of the largest groups, NYJavaSIG. Chandra is also responsible for running the NYJavaSIG Hands-On-Workshops (HOW), conducting code workshops and Katas on core Java features. He is a frequent speaker at Java meetups, user groups, and key conferences including Oracle CodeOne, Oracle Code NY, QCon New York, Devnexus.
BNY Mellon, Nikhil Nanivadekar (alternate)

Nikhil Nanivadekar is a Director and Senior Principle Architect in Application Development, BNY Mellon. Nikhil has more than 7 years of experience building mission critical applications for financial institutions. Prior to joining BNY Mellon, he was a Vice President in Private Wealth Management at Goldman Sachs Engineering. Nikhil was selected as a 2018 Java Champion, is an Oracle Groundbreaker Ambassador, and is the active project lead for the open-source Eclipse Collections framework. He is a regular on the speaker circuit and hosts several workshops at prestigious conferences teaching robotics for kids such as JCrete4Kids, JavaOne4Kids, and Devoxx4Kids. Nikhil holds a Bachelor's degree in Mechanical Engineering from the University of Pune, and a Master's of Science in Mechanical Engineering with specialization in robotics and controls from the University of Utah.
Eclipse Foundation, Ivar Grimstad

Ivar Grimstad is the Jakarta EE Developer Advocate at Eclipse Foundation. He has served on the EC since 2016, worked on several JSRs and has been awarded as Outstanding Spec Lead and Start Spec Lead. At Eclipse, he works with Jakarta EE and MicroProfile.
Eclipse Foundation, Paul Buck (alternate)

Paul Buck is VP of Community Development at the Eclipse Foundation. Paul is responsible for the growth and well-being of the projects, working groups and the diverse community of members, committers and contributors at Eclipse. Previously Paul held various VP of engineering positions at IBM and Cognos in business analytics, middleware, open source and tools. Paul has been a member of the Java community at large since 1996.
Ken Fogel

Ken Fogel is a professor in the Computer Science Technology program at Dawson College in Montreal. The program's mandate is to train students, primarily right out of high school, to become job-ready software developers. In 2019 Ken became Java Champion. Four years ago he began a free one-day conference in Montreal called DawsCon. He has attracted some of the finest presenters to speak to both students and the local developer community. He has also spoken at JavaOne/CodeOne for that past six years.
Fujitsu, Kenji Kazumura

Kenji Kazumura has been working with Java for about 20 years since Java was born, and now he is Senior Professional Engineer of Java Technology at Fujitsu Limited in Japan. He is in charge of developing Java Virtual Machine for Interstage Application Server and various Fujitsu middleware products. He has participated in the Expert Group of JSR 204 (Unicode Supplementary Character Support). He has optimized several huge enterprise Java applications, specifically in the field of mobile communication and financial service, in order to run with high performance and reliability. These systems contribute a great deal to the social infrastructures in Japan. He is now working to make the cloud environment be more useful by accelerating Java technology into this area.
Trisha Gee

Trisha Gee is a Java Champion and the IntelliJ IDEA Developer Advocate for JetBrains, a role which is perfect for her passion of evangelising Java after nearly 20 years of developing enterprise applications with it. Her goal is to help developers to "level up" as the language evolves. She has written and presented on Java 8, helping developers to understand how to use the new features and how to refactor to utilise the latest idioms, and is now focussed on teaching Java 9.

Trisha was previously involved in the JCP Executive Committee via the London Java Community, and helped to create the Adopt a JSR and Adopt OpenJDK initiatives.
IBM, Mark Little

Mark Little leads jboss technical direction and research/development. Prior to this he was SOA Technical Development Manager and Director of Standards. He joined JBoss in a partial acquisition of technology from Arjuna Technologies, where he was Chief Architect, Co-Founder and Director. Before starting Arjuna Technologies, Mark was a Distinguished Engineer at Hewlett-Packard, where he ran the transactions teams and was responsible for the world's first Web Services transactions product.

Over the years Mark has been heavily involved in standards. This includes activities in the OMG, where he was a collaborator on the Object Transaction Service (OTS) specifications since 1991 and chair of the Additional Structuring Mechanisms for the OTS standard. Mark has been involved with OASIS since 2000, where he was HPbs representative on the Business Transactions Technical Committee. He's also been involved with various other OASIS committees, such as WS-CAF, WS-TX, WS-RX, SOA-RM and WS-RF, working closely with colleagues from Microsoft, IBM, Oracle, BEA, and other companies. Mark was been involved with the W3C WS-Addressing working group since it started and is also on the WS-Policy and WS-CDL committees. He is active in the Java Community Process, as Red Hat's primary representative on the JCP and has worked on several JSRs.

Mark has been the lead developer and manager on a number of important products for companies including Hewlett-Packard and Red Hat. These include the first fully compliant OTS implementation as well as the world's first pure Java transaction service. He has extensive experience in the areas of fault tolerance, reliability, transactions, Web Services and SOA.

Mark has published extensively over the past 20 years at workshops, conferences, trade magazines etc. He is a co-author of four books, covering topics from distributed transactions to enterprise SOA. He has over 50 publications to his name and has presented at over 40 events. He is co-author on several Web Services specifications before they entered a standards body, including WS-Context, WS-MessageDelivery, WS-Coordination and WS-TX. He has also worked on papers and articles with colleagues/friends from Oracle, IBM, Microsoft, IONA Technologies and others. He has worked in the area of reliable distributed systems since the mid-80's and has a PhD on Fault Tolerance, Transactions and Replication. He is also a professor at Newcastle University.
IBM, Tim Ellison (alternate)

Tim Ellison is a senior member of IBM's Runtimes Technology Centre with worldwide responsibility for open source engineering projects.

Prior to his current position he was part of the original Eclipse development team, and Vice President of the Apache Software Foundation Harmony Project. He is an expert member on numerous JSRs, including the Java modularity system and Java SE platform specifications.

Tim holds a BSc in Computer Science, an MSc in Computer System Design, and post graduate research in image analysis. He has contributed to the implementation of Smalltalk, IBM VisualAge, Eclipse, and the Java SDK for over twenty years. He has a broad knowledge of high performance runtimes, open source methodologies, and applying new language technology to difficult problems.
Intel, Steve Dohrmann

Steve Dohrmann is a Senior Staff Software Engineer at Intel. He has worked on various Java projects over the past 20 years, and is passionate about Java and its future. His Java development work includes the Java Media Framework, mobile agent software, secure collaboration software, a cryptography framework, embedded parallel programming for Java, and enabling Java to use persistent memory.
London Java Community, Martijn Verburg

Martijn is the co-leader of the London Java Community (over 5000 Java developers), and leads the global effort of Java User Groups who contribute to Java standards (Adopt a JSR programme) and the Java itself (Adopt OpenJDK programme). In 2012 he was added as one of the 120 existing Java Champions for services rendered to the Java ecosystem.

He is currently the CEO of jClarity (www.jclarity.com) a Java/JVM startup focussed on the performance space.

You can also find him presenting keynotes and talks at major conferences (JavaOne, Devoxx, OSCON, JAX, PHP UK etc) and in house at organisations where he is known for challenging the industry status quo as the "Diabolical Developer". His first book "The Well-Grounded Java Developer" with Ben Evans was published by Manning in June 2012.
MicroDoc, Bruno Caballero

Bruno Caballero works for MicroDoc Computersysteme GmbH and is based in Berlin, Germany. During his career, Bruno has developed a wide range of embedded software projects. Today he is involved in porting the Java virtual machine to new hardware platforms and operating systems, as well as supporting customers on creating Java solutions for embedded devices. His main interest is learning new methodologies to create faster and more secure Java applications.
Oracle, Don Deutsch

With 30 years in the Information Technology industry, Dr. Don Deutsch is currently vice president, Standards Strategy and Architecture for Oracle Corporation. Don represents Oracle on the INCITS Executive Board, the American National Standards Institute (ANSI) Board of Directors, the World-Wide Web Consortium (W3C) Advisory Board, and the JCP SE/EE EC. Don was president of the Enterprise Grid Alliance, a consortium focusing on accelerating the application of Grid technology in commercial and public sector data centers, and he served as chair of the JTC 1 Web Services Study Group. ANSI recognized Don for his leadership of national and international information technology standardization as the 2002 recipient of the Edward Lohse Information Technology Medal. Don has published numerous articles and papers, and co-authored an undergraduate textbook on Database Concepts. The National Bureau of Standards published his doctoral research on Modeling and Measurement of Database Management Systems.
Oracle, Calinel Pasteanu (alternate)

Calinel Pasteanu represents Oracle on the ME EC. He holds several software patents and has a Licentiate degree in Physics. He worked for Siemens 1985-2005 in several telecommunication business units, in both network and terminal areas. His last Siemens responsibility was to manage the Technology & Innovation SW department of Siemens Mobile. He moved to Qisda along with the Siemens Mobile business, and now he is employed by Sun as Director of Standards within the Client Software Group. He is based in Munich, Germany and manages an international team.

Calinel began his involvement in the JCP in 1999, serving as an Expert for JSR 30, J2ME Connected, Limited Device Configuration, and various other Expert Groups, including JSR 248, Mobile Service Architecture (MSA), and JSR 249, MSA Advanced. At his initiative, a Java ME Spec Leads team was created at Siemens, and numerous JSRs were filed by his team: 195, 229, 230, 246, 253, 259, 266, 281, 304.

Calinel has made other contributions in the area of standardization. He served as Vice Chair of the Software Defined Radio Forum, as member of the OSGI Board of Directors, represented Siemens in the mobile carriers consortium known as OMTP and the Open Mobile Alliance (OMA).
Oracle, Anish Karmarkar (alternate)

Dr. Anish Karmarkar has 20+ years of research, development, industry standards and collaboration experience. Anish has participated in variety of standards development organizations and industry collaborations in various capacities, including participating in and chairing technical committees/working groups, governance and steering/executive committees, and Board of Directors. He has co-authored and co-edited several standards specifications and is the co-author of the book "Web Service Contract Design and Versioning for SOA."

At Oracle, Anish is a Consulting Member of Technical Staff in the Standards Strategy and Architecture team. He is involved in Java, IoT, Cloud, and Big Data standards and industry collaborations. He is an elected member of OMG Board of Directors; is an elected member of the OSGi Alliance Board of Directors and is their Vice President for Americas; is an elected member of OASIS WS-I Member Section Steering Committee; is the co-chair of the IIC Vocabulary Task Group; chairs the OASIS Cloud Application Management for Platform (CAMP) Technical Committee; and is the the co-chair of OASIS SCA-BPEL and SCA-J Technical Committees.
SAP, Götz Lindenmaier

Götz Lindenmaier works for SAP for more than 10 years. After implementing and tuning the IA64 port for the SAP Java Virtual Machine he worked on various projects in the SAP JVM context including the release of new SAP JVM versions and the integration of new hotspot releases to SAP JVMs for older Java versions. He took a major role in the contribution of the PowerPC/AIX and S390 ports to OpenJDK and since then works on maintaining these in OpenJDK. He also contributes to OpenJDK with the major focus on improving its serviceability. He is a JDK and JDK 9 Reviewer and Committer in several other projects.

Götz studied at University Kiel and University of Massachusetts, Amherst and holds a master and PhD degree of the University of Karlsruhe (KIT).
SAP, Christoph Langer (alternate)

Christoph Langer is a member of the JVM team at SAP. He's an all-rounder for OpenJDK, working in several areas such as class library, hotspot and JFR/JMC.

He's actively engaged in the OpenJDK community and currently serves as co-maintainer for the OpenJDK 11 LTS version.

Christoph is an alumni of the University of Cooperative Education (DHBW) in Stuttgart.
SAP, Martin Dörr (alternate)

Martin Dörr has joined SAP's JVM team in 2011. He has experience in various areas of the JVM like Just-in-time compilers (C1 and C2), runtime code, garbage collection, debugging (JVMTI), native (JNI) and processor architecture specific code. Martin is an OpenJDK contributor and reviewer and actively maintaining processor specific code for IBM Power and z Systems.

Martin holds a Master of Computer Science equivalent degree from the University of Karlsruhe (KIT). He has professional experience in microprocessor development and compiler construction.
SouJava, Bruno Ferreira de Souza

Bruno Souza is a Java Developer and Open Source Evangelist. As founder and coordinator of SouJava (Sociedade de Usuários da Tecnologia Java; Java Technology Users Society) and leader of the Worldwide Java User Groups Community at Java.net, Bruno helped in the creation and organization of hundreds of JUGs worldwide.

A Java Developer since the earliest days of the technology, Bruno took part in some of the largest Java projects in Brazil. Bruno is a Principal Consultant at Summa Technologies, and has extensive experience in large projects in the Government, finance and service industries. A Cloud Expert at ToolsCloud, he promotes and develops cloud-based systems using Java. Nurturing developer communities is a personal passion, and Bruno worked actively with Java open source communities and projects.

Bruno Souza is an Honorary Director of the Open Source Initiative (OSI), President of the innovation-focused Campus Party Institute, and Coordinator of Nuvem, the Cloud Computing Lab of LSI/USP. When not in front of a computer, Bruno enjoys time with his family in a little hideout near Sâo Paulo. An amateur in many things - photographer, puppeteer, father - he strives to excel in some of them.
Tomitribe, David Blevins

Founder and CEO of Tomitribe. Veteran of Open Source Java EE in both implementing and defining JavaEE specifications for over 10 years with a strong drive to see JavaEE simple, testable and as light as Java SE. Co-Founder of OpenEJB (1999), Geronimo (2003), TomEE (2011). Member of the Java EE 7 and EJB 3.2 Expert Groups, past member of the Java EE 6, EJB 3.1, and EJB 3.0 Expert Groups. Contributing author to Component-Based Software Engineering: Putting the Pieces Together from Addison Wesley.
Tomitribe, Amelia Eiras (alternate)

Co-Founder & Chief Operating Officer. Known as the "wild-card" of the Tribe, Amelia brings a lifetime of experience as co-owner and operator of hotels, properties and small businesses in Ecuador and Spain. A natural leader and organizer, Amelia thrives in a variety of environments that require the marshaling of resources, flexibility, and intelligent decision-making, often based on limited information and/or difficult and ambiguous conditions.
Twitter, Tony Printezis

Tony Printezis is a Staff Software Engineer at Twitter and a member of the VM Team in the Infrastructure Organization.

He has over 15 years of (mainly Java) virtual machine implementation experience with special focus on memory management. Most of his projects have involved improving the performance, scalability, responsiveness, parallelism, concurrency, monitoring, and visualization of garbage collectors. He was one of the designers of (and tech lead of) the Garbage-First GC and the original implementer of the widely-used CMS GC.

Before Twitter Tony worked at Adobe (on the eventually canceled next-generation Flash effort), the Java organization at Oracle and Sun Microsystems (where he contributed to the gabrage collectors of the Java HotSpot virtual machine), and Sun Microsystems Laboratories (where he did garbage collection-related research).

He holds a PhD and a BSc(Hons) in Computing Science, both from the University of Glasgow in Scotland.

On his spare time he's been known to carry unreasonably heavy camera equipment to take pictures of big, aluminum birds... and he also cooks.
Twitter, Flavio Brasil (alternate)

Flavio Brasil is a Staff Software Engineer at Twitter and a member of the #TwitterVMTeam in the Infrastructure Organization. He has worked with several technologies during his 13 years of experience in software engineering. His diverse background, which includes multiple programming languages and runtimes, distributed systems, language and library design, big data, and others, brings a broad perspective to the projects he works on. Flavio is an active open source contributor and has created groundbreaking projects like Quill (http://getquill.io), the most advanced LINQ solution in any programming language. Over the past 8+ years, he has specialized in performance on the JVM and is currently working on Graal JIT optimizations tailored to the specific needs of Scala codebases. He holds a BSc in Computing Science from the University of Sao Carlos in Brazil.