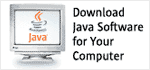 Whether you have a broad interest in Java or Java standards development and maintenance or you're looking to learn the basics of the JCP, or becoming a spec lead or simply interested in a refresher about the program, the JCP training is the key.


BECOME KNOWLEDGEABLE ABOUT THE PREMIER JAVA STANDARDS BODY IN THE INDUSTRY.

You'll learn about the Java Community Process (JCP) Program, what it is all about and how you can leverage it to best support your Java endeavours. You'll be able to approach the PMO with confidence knowing how it can best help you carry out your Java projects
LEARN ABOUT THE RIGOROUS JCP JSR REVIEW PROCESS FROM THE PUNDITS THEMSELVES.

Deconstruct the elements of the JCP JSR review process with the help of the experts that manage it on a daily basis. Immerse yourself in an interactive exercise and participate in the JSR Process.
FAMILIARIZE YOURSELF WITH THE ROLE OF SPEC LEAD.

Even experienced spec leads feel challenged when confronted with the rigors of developing a standard through the process. This training session gives you the information you need to ride the process effectively, make the JSR deadlines and develop a healthy relationship with your expert groups and other participants in the process.
ACQUIRE THE KNOWLEDGE INDISPENSABLE TO DEVELOPING A JSR PROPOSAL AND TAKING THE KEY JSRs DELIVERABLES TO THE FINISH LINE.

Putting a standards proposal together has its intricaciesthats why your experienced trainers will walk you through what's required to develop it for the JCP. You'll have the opportunity to ask them questions and discuss the specifics of the TCK.
ACQUIRE COMMUNITY SAVVINESS YOU CAN TEACH TO YOUR COLLEAGUES BE THEY PROJECT MANAGERS, MARKETERS, SALES GURUS OR SIMPLY JAVA FANS.

The wealth of information and knowledge you'll acquire in the JCP training will help transform you into a more effective player in your Java ecosystem. And the skills you learn are transferable: you'll be able to pass them along to help colleagues succeed with their Java projects.
Everyone interested may attend free of charge.
JCP membership is not required.
RSVP via email to Liz@jcp.org or +1 510 550 4353 by May 31st, 2006
Time:
29 June 2006 from 13:30 to 17:30
Location:
Palais des Congrès de Versailles
1, Rue du Chateau
78200 Versailles, France
Directions, map

Agenda:

Welcome - Introductions
History of the JCP - Statistics
JCP Overview
Working Lunch
JSR Development JSR 2006
TCK Presentation
JCP.org the New Concepts - Changed concepts
Communication Session
Survey - Q & A

Please do not hesitate to call with questions.

This session gives you the training references and support which will meaningfully enhance your Java experience in a variety of roles you may currently have or take on in the future. The Communications Presentation includes a sneak pre-view of the upcoming new jcp.org site.

If you only attend one media training session this quarter, make it this one!