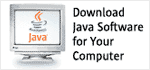 JSR #354
Money and Currency API
Transfer Ballot
Ballot duration: 2018-10-30 to: 2018-11-05



Special Vote Instructions:


After the Final release there has been very little activity between the second half of 2015 and early 2018, largely due to Credit Suisse not able to find a Maintenance Lead replacement after Anatole Tresch had left. Nevertheless there has been a massive growth in downloads from public repositories like Bintray. There have been over 100,000 downloads of money-api in the past year alone. We recommend 3 Maintenance Leads based on their contribution and adoption of JSR 354 and to spread the responsibility, avoiding a bottleneck and still stand should one or the other be on vacation or bound by work for customers. The suggested Maintenance Leads are:
Anatole Tresch, Trivadis
Werner Keil
Otavio Santana


These are the final results of the Transfer Ballot for JSR #354. The EC has approved this ballot.
Votes
EC

| | |
| --- | --- |
| Alibaba Co. Ltd. | |

| | |
| --- | --- |
| Almiray, Andres | |

| | |
| --- | --- |
| Arm Limited | |

| | |
| --- | --- |
| Azul Systems, Inc. | |

| | |
| --- | --- |
| Credit Suisse | |

| | |
| --- | --- |
| Eclipse Foundation, Inc | |

| | |
| --- | --- |
| Fujitsu Limited | |

| | |
| --- | --- |
| Gemalto M2M GmbH | |

| | |
| --- | --- |
| Goldman Sachs & Co. | |

| | |
| --- | --- |
| Grimstad, Ivar | |

| | |
| --- | --- |
| Hazelcast | |

| | |
| --- | --- |
| Hewlett Packard Enterprise | |

| | |
| --- | --- |
| IBM | |

| | |
| --- | --- |
| Intel Corp. | |

| | |
| --- | --- |
| JetBrains s.r.o. | |

| | |
| --- | --- |
| London Java Community | |

| | |
| --- | --- |
| MicroDoc | |

| | |
| --- | --- |
| Oracle | |

| | |
| --- | --- |
| Red Hat | |

| | |
| --- | --- |
| SAP SE | |

| | |
| --- | --- |
| Software AG | |

| | |
| --- | --- |
| SouJava | |

| | |
| --- | --- |
| Tomitribe | |

| | |
| --- | --- |
| Twitter, Inc. | |

| | |
| --- | --- |
| V2COM | |




Icon Legend
Yes
No
Abstain
Not voted
---
View Vote Log