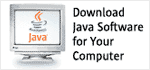 JSR #243
JavaTM Data Objects 2.0 - An Extension to the JDO specification
Transfer Ballot
Ballot duration: 2018-02-06 to: 2018-02-12



Special Vote Instructions:


Oracle requests a JSR Transfer Ballot of JSR 243: Java Data Objects 2 Specification, to Craig Russell, an individual.


These are the final results of the Transfer Ballot for JSR #243. The EC has approved this ballot.
Votes
EC

| | |
| --- | --- |
| Almiray, Andres | |

| | |
| --- | --- |
| Arm Limited | |

| | |
| --- | --- |
| Azul Systems, Inc. | |

| | |
| --- | --- |
| Credit Suisse | |

| | |
| --- | --- |
| Eclipse Foundation, Inc | |

| | |
| --- | --- |
| Fujitsu Limited | |

| | |
| --- | --- |
| Gemalto M2M GmbH | |

| | |
| --- | --- |
| Goldman Sachs & Co. | |

| | |
| --- | --- |
| Grimstad, Ivar | |

| | |
| --- | --- |
| Hazelcast | |

| | |
| --- | --- |
| Hewlett Packard Enterprise | |

| | |
| --- | --- |
| IBM | |

| | |
| --- | --- |
| Intel Corp. | |

| | |
| --- | --- |
| JetBrains s.r.o. | |

| | |
| --- | --- |
| London Java Community | |

| | |
| --- | --- |
| MicroDoc | |

| | |
| --- | --- |
| Oracle | |

| | |
| --- | --- |
| Red Hat | |

| | |
| --- | --- |
| SAP SE | |

| | |
| --- | --- |
| Software AG | |

| | |
| --- | --- |
| SouJava | |

| | |
| --- | --- |
| Tomitribe | |

| | |
| --- | --- |
| Twitter, Inc. | |

| | |
| --- | --- |
| V2COM | |




Icon Legend
Yes
No
Abstain
Not voted
---
View Vote Log