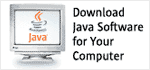 JSR #358
A major revision of the Java Community Process
JSR Renewal Ballot
Ballot duration: 2014-09-23 to: 2014-10-06



Special Vote Instructions:


The Specification Lead provides the following as justification for continuing this JSR:
"As the EC knows - since it is also the EG for this JSR - the subject-matter of this JSR (licensing, compatibility, intellectual-property...) are extremely complex and require a great deal of discussion and negotiation between the lawyers and business representatives of the various EC companies and organizations.

We continue to work diligently on the JSR and we are making (slow) progress. We hold regular Working Group meetings and discuss the JSR in Expert Group session during each of our EC meetings. (For details see the public disclosures on our java.net site and in the minutes published on jcp.org.)

We'll get there eventually, but it's hard work..."




These are the final results of the JSR Renewal Ballot for JSR #358. The EC has approved this ballot.
Votes
EC

| | |
| --- | --- |
| Arm Limited | |

| | |
| --- | --- |
| Azul Systems, Inc. | |

| | |
| --- | --- |
| CloudBees | |

| | |
| --- | --- |
| Credit Suisse | |

| | |
| --- | --- |
| Eclipse Foundation, Inc | |

| | |
| --- | --- |
| Ericsson AB | |

| | |
| --- | --- |
| Freescale Semiconductor | |

| | |
| --- | --- |
| Fujitsu Limited | |

| | |
| --- | --- |
| Gemalto M2M GmbH | |

| | |
| --- | --- |
| Goldman Sachs & Co. | |

| | |
| --- | --- |
| Hewlett-Packard | |

| | |
| --- | --- |
| IBM | |

| | |
| --- | --- |
| Intel Corp. | |

| | |
| --- | --- |
| Keil, Werner | |

| | |
| --- | --- |
| London Java Community | |

| | |
| --- | --- |
| MoroccoJUG | |

| | |
| --- | --- |
| Nokia Corporation | |

| | |
| --- | --- |
| Oracle | |

| | |
| --- | --- |
| Red Hat | |

| | |
| --- | --- |
| * SAP SE | |

| | |
| --- | --- |
| Software AG | |

| | |
| --- | --- |
| SouJava | |

| | |
| --- | --- |
| TOTVS | |

| | |
| --- | --- |
| Twitter, Inc. | |

| | |
| --- | --- |
| V2COM | |




Icon Legend
Yes
No
Abstain
Not voted

* EC Member : Voting rights have been suspended according to JCP 2.8
---
View Vote Log