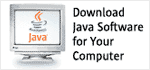 JSR #185
JavaTM Technology for the Wireless Industry
Item Exception Ballot
Ballot duration: 2006-01-10 to: 2006-01-17


Special Vote Instructions:
Do you approve to include the following change in a maintenance release of JSR-185: 'Allow the JTWI Security Policy (defined in JTWI Specification, Chapter 7) to be revised and/or superseded in new JCP platform JSRs such as JSR 248'?

These are the final results of the Item Exception Ballot for JSR #185. The Executive Committee for ME has not approved this ballot.
Votes
ME

| | |
| --- | --- |
| Ericsson AB | |

| | |
| --- | --- |
| IBM | |

| | |
| --- | --- |
| Intel Corp. | |

| | |
| --- | --- |
| Matsushita Electric Industrial Co., Ltd. | |

| | |
| --- | --- |
| Motorola | |

| | |
| --- | --- |
| Nokia Corporation | |

| | |
| --- | --- |
| NTT DoCoMo, Inc. | |

| | |
| --- | --- |
| Orange France SA | |

| | |
| --- | --- |
| Philips Electronics UK Ltd | |

| | |
| --- | --- |
| Research In Motion, LTD (RIM) | |

| | |
| --- | --- |
| Samsung Electronics Corporation | |

| | |
| --- | --- |
| Siemens AG | |

| | |
| --- | --- |
| Sony Ericsson Mobile Communications AB | |

| | |
| --- | --- |
| Sun Microsystems, Inc. | |

| | |
| --- | --- |
| Symbian Ltd | |

| | |
| --- | --- |
| Vodafone Group Services Limited | |




Icon Legend
Yes
No
Abstain
Not voted
---
View Vote Log