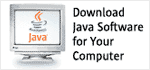 The materials on this page are provided by the Maintenance Lead of this JSR for evaluation and feedback.
These materials are not final, and are subject to change as the JSR progresses through the process.

Transparency survey from August 2008:

RI is available as part of http://glassfish.dev.java.net

Recommended Areas for Providing Feedback
Use @Transactional on different Java EE components
Write @TransactionScoped beans and inject in bean-managed and container-managed transactions
Try integration with other Java EE technologies - such as EJB, CDI, JPA, and Servlets.

Post your feedback to users@jta-spec.java.net and follow the guidelines for visibility.

References for Getting Started