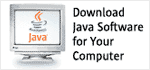 The materials on this page are provided by the Maintenance Lead of this JSR for evaluation and feedback.
These materials are not final, and are subject to change as the JSR progresses through the process.



This JSR is being run as a java.net project in order to provide greater transparency to the community.

The email archives for this JSR can be viewed at http://java.net/projects/jax-rs-spec/lists.

To receive emails directly, please sign up as a java.net member at https://java.net/people/new, then
click the "Bookmark This Project" link on http://java.net/projects/jax-rs-spec to join the project as an Observer.

Observers of the project can subscribe to the users@jax-rs-spec.java.net email list.
This list is a reflector for the expert group email list (jsr339-experts@jax-rs-spec.java.net)
and receives all emails that are sent to the experts list. It can also be used for community
discussion related to the JSR.
Providing Feedback
Download Java EE 7 SDK and play with JAX-RS 2.0 RI
Explore new Client API: creating, configuring and submitting requests both in sync and async modes
Explore extending the API by creating new features (may require learning about filters/interceptors)
Explore Server-side asynchronous processing API
Extend applications using hypermedia and the new Link class
Post your feedback to users@jax-rs-spec.java.net and follow the guidelines for visibility.
References for Getting Started


Create new samples and file issues in JIRA in any of these categories.