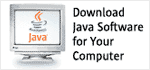 The materials on this page are provided by the Maintenance Lead of this JSR for evaluation and feedback.
These materials are not final, and are subject to change as the JSR progresses through the process.



I use the following :

 - hosting a spec lead blog with frequent updates on activity in the JSR
http://blogs.sun.com/kensaks/

 - hosting development of the spec, RI, or TCK on a collaboration website
 such as java.net or sourceforge
RI is developed as part of Glassfish

 - making all JSR feedback accessible to the expert group

 - utilizing open-source development processes for the RI or TCK
Glassfish

Series of ServerSide articles written by one of our EG members.

http://www.theserverside.com/tt/articles/article.tss?l=NewFeaturesEJB31-3


Recommended Areas for Providing Feedback

Feature requests - you can file RFEs in JIRA. Specify the reason(s) on why it is a useful feature.
Review the spec for bad or confusing descriptions or discrepancies, or unnecessary duplications in the latest spec documents. File bugs in JIRA (small/similar items can be combined).
Review the spec documents for typos (and file a JIRA bug if there are any).
Test the RI.
Subscribe and post your feedback to users@intereptors-spec.java.net and follow the guidelines for visibility.

References for Getting Started