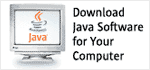 Executive Committee Meeting Minutes
for 6 March 2012
version 0.1: March 7, 2012
Date
March 6 , 2012
Location
Teleconference
Agenda
Attendance:
PMO

Patrick Curran, Heather Vancura

ME EC

SE/EE EC

Stefano Andreani – not present
Aplix – John Rizzo – present
ARM – Andrew Sloss – present
AT&T – Roger Mahler – not present
CableLabs – Jon Courney – present
IBM – Mark Rogalski – present
Werner Keil – present
Nokia – Erkki Rysa – present
Oracle – Calinel Pasteanu – present
RIM – Chris Wood – present
Samsung – not present
Siemens – Marquart Franz – present
SK Telecom – Dave Kim – present
Deutsche Telekom – Radomir Radomir Vencek – present
TOTVS – Aguinaldo Boquimpani – present
Vodafone – Edin Bektesevic – present

Total attendance: 13

Azul Systems – Shyam Pillalamarri – present
Credit Suisse – Victor Grazi – present
Eclipse – Wayne Beaton

– present

Ericsson – Magnus Lönnroth – present
Fujitsu – Mike DeNicola – present
Goldman Sachs – John Weir, Scot Baldry – present
Google – Josh Bloch – present
HP – Scott Jameson – present
IBM – Steve Wolfe – present
Intel – Anil Kumar – present
London Java Community – Ben Evans – present
Oracle – Don Deutsch, Anish Karmarkar – present
RedHat – Scott Stark – present
SAP – Steve Winkler – present
SouJava – Yara Senger – present
Twitter – not present

Total attendance: 15

Since 75% of the ME EC's voting members were present, that EC was quorate for this meeting
Since 75% of the SE/EE EC's voting members were present, that EC was quorate for this meeting
Minutes
Loss and restatement of voting privileges
Patrick led a discussion of the process whereby members lose and regain voting privileges as a consequence of their meeting attendance (see the PMO presentation.) The following decisions were reached:
Voting privileges are not regained until the end of the second consecutive meeting attended (as stated in the Standing Rules.)
We will not check periodically that members remain present throughout an entire conference call - members will be trusted to do the right thing.
Members are encouraged to inform the other meeting attendees if they have to leave a meeting early - preferably in advance, if this is known.
In the next revision of the Standing Rules we will remove the word "full" from this sentence: "Privileges are regained after full attendance at two consecutive meetings."
Patrick then described how the process will be implemented in jcp.org's business-logic.
Personnel changes
Patrick reported the personnel changes (see the PMO presentation.)
EC stats
Heather Vancura delivered the EC stats presentation. Patrick once again reminded EC members of their obligation to vote in all JSR ballots.
Selecting topics for EC meeting agendas
Patrick encouraged EC members to submit suggestions for agenda items for EC meetings. He agreed to email a call for agenda items two weeks before each meeting.
Merging the EC aliases
Patrick noted that the separation of the two EC mailing lists made it difficult to hold a coherent discussion among all members, since the members on one EC can not post to, nor receive messages from members on the other EC. In anticipation of the upcoming merge of the two ECs he suggested that the PMO create a single merged alias now. Members agreed.
UPDATE: the new alias has been created and is in use.
JSR 355 Expert Group session
Patrick presented the current status of JSR 355, reporting that things are going very well.(see presentation.) He then briefly reviewed the draft versions of the new Process Document (redline, clean) and Standing Rules (redline, clean.) He encouraged members to review these documents offline, and to report errors and suggested changes by logging bugs in the Issue Tracker. He said that he planned to post the documents - including any additional changes suggested by members - as the Early Draft Review in a couple of weeks.
JCP.next.3 Working Group session
Members reviewed the list of proposed items for discussion in JCP.next.3. Scott Jameson pointed out that the way in which items on the list are worded varies, with some being posed as questions ("should we...?) while others are worded in a more definitive manner, suggesting that there is consensus to implement them. He suggested that the document be modified to point out that nothing on the list is guaranteed to be implemented, and that everything is simply a proposal for discussion. Patrick agreed to do so.
Three new topics were added to the list:
The document has been updated accordingly (see here.)
Members then discussed a series of concerns that had been raised by RedHat and others on the EC mailing-list. Although this discussion concerned the TCK license for JSR 356 the issues raised are relevant to the following items from the JCP.next.3 list of items for discussion:
Reconcile the JSPA with transparency requirements

Ensure that the JSPA does not inhibit or conflict with transparency requirements specified in the Process Document.
Ensure that appropriate Terms of Use are applied when non-members participate in or comment on the work of Expert Groups.
The following specific problems with the license were raised by Scott Stark and Scott Jameson. Issues have been logged as indicated below.
Additional concerns were expressed about possible conflicts between confidentiality language in the JSPA and/or TCK licenses and the obligation of the EG and EC to evaluate the quality and coverage of the TCK before Final Release. These discussions are ongoing.