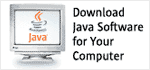 Executive Committee Meeting Minutes
for 7 June 2011
version 0.1: June 8, 2011
Date
June 7 , 2011
Location
Teleconference
Agenda
Roll call
Agenda review
Special Election results
Personnel changes
New member introductions
EC meeting attendance
EC meeting schedule update
Attendance
PMO

Patrick Curran, Heather Vancura

ME EC

SE/EE EC

Stefano Andreani – not present
Aplix – John Rizzo – present
AT&T – not present
CableLabs – Jon Courtney – present
IBM – Mark Rogalski – present
Nokia – Erkki Rysa – present
Oracle – Calinel Pasteanu, Roger Riggs – present
RIM – Chris Wood – present
Samsung – not present
Sean Sheedy – not present
Siemens – Marquart Franz – present
SK Telecom – not present
T-Mobile – Radomír Věncek – present
Alex Terrazas – present
TOTVS – Rob Glidden – present
Vodafone – Edin Bestevic

–

present

Total attendance: 10

Credit Suisse – Roger Weber

–

present

Eclipse – Wayne Beaton

– present

Ericsson –Magnus Lönnroth– present
Fujitsu – Mike DeNicola – present
Goldman Sachs – John Weir – present
Google – not present
HP – Scott Jameson – present
IBM – Steve Wolfe – present
Intel – Doug Sommer – present
Werner Keil – present

London Java Community – Ben Evans – present
Oracle – Don Deutsch, Eduardo Gutentag – present
RedHat – Scott Stark – present
SAP – not present
SouJava – Bruno Souza – present
VMWare – not present

Total attendance: 13

Since 75% of the ME EC was not present, that EC was not quorate for this meeting
Since 75% of the SE/EE EC was present, that EC was quorate for this meeting
Minutes
Special Election results
Patrick reported the Special Election results (see the PMO presentation) and welcomed the new members.
Personnel changes and new member introductions
Patrick reported that there were no other personnel changes. The four new members Goldman Sachs (John Weir,) London Java Community (Ben Evans,) SouJava (Bruno Souza,) and Alex Terrazas introduced themselves.
EC stats
Patrick presented the usual EC stats and issued the usual reminder that all EC members are expected to vote on all JSRs. He reminded EC members how to log in for ballots, and suggested that anyone who had problems voting on jcp.org should contact the PMO by email and request that a vote be cast on their behalf.
EC meeting attendance
Patrick reported that the online EC attendance chart has been updated, and reminded members that this is publicly visible, and that attendance at meetings is compulsory. He pointed out that JCP.next will probably introduce penalties for EC members who miss meetings. He also reported that Oracle and the PMO are contacting non-participating members to discuss whether they wish to continue to be involved in the JCP.
Inactive JSRs
Heather Vancura provided an update on Inactive JSRs. Ben Evans asked the PMO to circulate a list of JSRs that are candidates for additional action, since the London Java Community may want to "adopt" a JSR and encourage participation. Heather agreed to do so. John Weir asked whether we know why JSRs become inactive. Heather responded that we don't always get feedback on this, but that the typical reasons are lack of time, lack of resources, or a change in industry direction/focus. Alex Terazzas asked whether the PMO asks Spec Leads for dates and then tracks the JSRs' progress. Heather responded that Spec Leads are seldom willing to provide us with detailed schedules.
The remainder of this discussion addressed JCP.next matters, and is recorded in the minutes for that portion of the meeting.
EC meeting schedule update
Patrick thanked Goldman Sachs for volunteering to host our September f2f meeting. He also reported that it would be necessary to change the date of the August teleconference to align with the JSR 348 schedule. (See the PMO presentation for details.)
JSR 348 Expert Group business
For the remainder of this meeting the EC was in session as the Expert Group for JSR 348. See the presentation materials and meeting minutes for details.