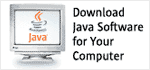 Executive Committee Meeting Minutes
for 15 February 2011
Date
February 15 , 2011
Location
Teleconference
Agenda
Roll call
Agenda review
Personnel changes
Special election update
JCP.org update (private session)
EC meeting attendance

Update on inactive JSRs
2011 meeting schedule
Attendance
PMO

Patrick Curran, Heather Vancura

ME EC

SE/EE EC

Stefano Andreani – not present
Aplix – John Rizzo – present
AT&T – not present
CableLabs – Jon Courtney – present
IBM – Mark Rogalski – present
Nokia – Erkki Rysa – present
Oracle – Roger Riggs – present
RIM – Chris Wood – present
Samsung – not present
Sean Sheedy – present
Siemens – Christoph Kuhmuench – present
SK Telecom – not present
Sony Ericsson – not present
T-Mobile – Gero Schultz – present
TOTVS – Aguinaldo Boquimpani – present
Vodafone – Edin Bektesevic – present

Total attendance: 11

Credit Suisse – not present
Eclipse – Mike Milinkovich – present
Ericsson – not present
Fujitsu – Mike DeNicola – present
Google – Josh Bloch – present
HP – Scott Jameson – present
IBM –Steve Wolfe – present
Intel – Steven Chin – present
Werner Keil – not present
Oracle – Don Deutsch, Eduardo Gutentag – present
RedHat – David Bosschaert – present
SAP – Michael Bechauf – present
VMWare – not present

Total attendance: 11

Since 75% of the ME EC was not present, that EC was not quorate for this meeting
Since 75% of the SE/EE EC was not present, that EC was not quorate for this meeting
Minutes
Personnel changes
Patrick reported several personnel changes (see the PMO presentation.)
EC stats
Patrick reviewed the EC stats presentation and noted that during recent JSR ballots several EC members did not vote. He reminded EC members of the importance of voting in every ballot.
Special election update
Patrick reported that Oracle is still searching for a suitable corporate nominee. He said that he hoped to be able to announce the date of the special election soon. Josh Bloch suggested that the nomination process would be simpler if Oracle looked for qualified individuals, since this would eliminate the need for corporate approval. John Rizzo suggested that other EC members be brought into the "recruiting" process, providing their perspective for prospective nominees.
JCP.org update
The EC went into private session for a brief update on jcp.org. Patrick reported that the PMO is actively researching collaboration-software platforms to provide Spec Leads and Expert Groups with the tools they need to carry out their work.
EC meeting attendance
EC members reviewed the updated EC meeting attendance chart, noting that several members - particularly on the ME EC - have a poor attendance record. Patrick agreed to follow up with these members and to remind them of the need to attend all meetings.
Update on inactive JSRs
Patrick reported on the steps the PMO has taken to encourage the Expert Groups of certain inactive JSRs (those that have not progressed beyond Expert Group formation) to either find a new Spec Lead or to withdraw their JSR (see the PMO presentation.) If these Expert Groups do not provide assurance that they are moving forward the relevant Executive Committee will vote to ask the PMO to search for alternative Spec Leads.
2011 meeting schedule
Members discussed the 2011 meeting schedule. Patrick reported that we still don't have confirmation that SK Telecom can host our upcoming face-to-face meeting in Korea. (Samsung have already informed us that they will be unable to do so.) Some members expressed concerns about the value of holding the meeting in Korea (requiring extensive travel for many) when the two Korean members of the EC seldom attend meetings. (Mike Milinkovich called this a "bogus idea.") Patrick responded that this is why we are proposing to hold the meeting there - to encourage their involvement. Members noted that if the EC does meet in Korea we should at the same time do PR and some outreach to the Korean developer community. We agreed to ask SK Telecom for a definitive answer by the end of next week. Patrick also agreed to follow up with Samsung to ensure that they will be able to attend a Korean meeting.
JCP.next Working Group report
Patrick reported on the recent work of the JCP.next Working Group. For details, see the Master List of proposed changes. During the discussion the following decisions were made:
Remove confidentiality language from the JSPA
Drop the "clarify what we mean by FRAND" item from the list
Add an item to incorporate relevant portions of the EC Members' guide into the Process Document (for example, the specification of quorum at EC meetings.)
Java compatibility
Patrick quickly reviewed a presentation on Java compatibility. During discussion Josh suggested that if Oracle believes that compatibility is important they should give away the TCKs, and should not withold them from Apache or others. John Rizzo pointed out that - at least in the ME sector - voluntary self-certification is not working. He suggested that many phone vendors certify with the Oracle TCKs but ignore TCKs issued by other Spec Leads (all they want is the Java brand.) He suggested that stricter testing, perhaps in "round-robin style" whereby members test each others' devices, as is done in the BluRay Disk Association, would be one possible solution.
Patrick promised to take up this subject again during a future meeting
Other business
John Rizzo asked for an update on Oracle's announcements at Mobile World Congress, and also suggested that in future Oracle should coordinate with other EC members at similar events. Patrick agreed to arrange for an update at the next EC meeting, and to pass on the suggestion about coordination.