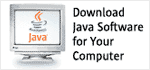 Executive Committee Meeting Minutes
for 23 February 2010
version 0.2: March 24, 2010
Date
February 23 , 2010
Location
Teleconference
Agenda
Roll call
Agenda review
Minutes of previous meeting (to be approved by email)
Special election results
Welcome and introduction to new member (CableLabs)
Personnel changes
Steve Harris and Jeet Kaul (7:15 am to 8:00 am)
Special election to fill seat vacated by Sun
Werner Keil: next steps on JSR 275
Dates and locations for 2010 meetings
Attendance
PMO

Patrick Curran, Heather Vancura, Max Lanfranconi

ME EC

SE/EE EC

Aplix – John Rizzo – present
AT&T – not present
CableLabs – Jon Courtney – present
IBM – Steve Wolfe – present
Nokia – Erkki Rysa– present
Oracle – Calinel Pasteanu, Roger Riggs – present
Orange France – Cuihtlauac Alvarado – present
RIM – not present
Samsung – not present
Sean Sheedy – present
Siemens – Marquart Franz – present
SK Telecom – not present
Sony Ericsson – not present
T-Mobile – Gero Schultz – present
Time Warner Cable – not present
Vodafone – Edin Bektesevic – present

Total attendance: 10

Apache – Geir Magnusson – present
Eclipse – Mike Milinkovich – present
Ericsson – Jens Jensen – present
Fujitsu – Mike DeNicola – present
Google – Josh Bloch, Bob Lee – present
HP – Scott Jameson – present
IBM – Mark Thomas – present
Intel – Wayne Carr – present
Werner Keil – present
Doug Lea – present
Oracle – Don Deutsch, Danny Coward – present
Tim Peierls – present
RedHat – not present
SAP – Michael Bechauf – present
VMware – not present

Total attendance: 13

Since 75% of the ME EC was not present, that EC was not quorate for this meeting
Since 75% of the SE/EE EC was present, that EC was quorate for this meeting
Minutes
Minutes of previous meetings
As agreed in the January meeting, minutes of previous meetings will now be approved by email in order to ensure that all members have the opportunity to comment.
Special Election results/Welcome and introduction to new member
Patrick reported the results of the special election for the Java ME EC (see the PMO presentation), and congratulated CableLabs as the winner. Jon Courtney then introduced himself, explaining that he has been involved in the JCP for many years, and that he looks forward to representing CableLabs and to introducing a "TV perspective" to the organization.
Personnel changes
Patrick reported that in addition to CableLabs' joining the ME EC, Sun Microsystems has resigned their SE/EE seat as required by the Process Document. Danny Coward is now an additional alternate for
Oracle on the SE/EE EC, while the affiliations of Calinel Pasteanu and Roger Riggs on the ME EC are changed from Sun to Oracle.
Steve Harris and Jeet Kaul discussion
The EC went into private session for a discussion with Steve Harris and Jeet Kaul on the approach that Oracle intends to take to the JCP.
EC statistics
Due to lack of time the EC stats presentation was not discussed, merely inserted into the record.
Special election to fill seat vacated by Sun
Patrick reported that a special election will need to be held as a consequence of Sun's resignation. Since Oracle "inherits" Sun's permanent seat the replacement will be to fill Oracle's ratified seat for the remainder of the term (until 2012.) Oracle will make the nomination, but requests EC members to suggest suitable candidates. The PMO proposed holding the election early in April. Members briefly discussed this proposal, and since it falls within the 60 day limit prescribed by the Process Document, they agreed to the proposal.
Shortly after the meeting the PMO provided the following detailed schedule:
22 March: choose nominee

22-29 March: nominee prepares election statements
31 March-5 April: online ballot is prepared and tested
6-19 April : Ratification ballot
27 April: elected member joins the EC
Werner Keil: next steps on JSR 275
Werner provided an update on JSR 275, outlining some of the changes the Expert Group plans to include in their Public Draft Specification Reconsideration Ballot. Patrick suggested that he provide a written summary of changes with the materials submitted to the PMO.
Dates and locations for 2010 meetings
Members reviewed the proposed changes to the 2010 meeting schedule outlined in the PMO presentation. The changes in dates were approved, but it was agreed to poll members by email to determine their preferences for the locations of the two face-to-face meetings. [Note: the poll has been completed, and the locations have been decided. See the jcp.org calendar for details.]
Follow-up on inactive JSRs
Due to lack of time this topic was postponed to a future meeting.