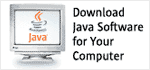 Executive Committee Meeting Minutes
for 20 October 2009
version 0.2: January 22, 2010
Date
October 20 , 2009
Location
Teleconference
Agenda
Tuesday October 20
Roll call
Agenda Review
Approve minutes from previous meeting
EC meeting attendance
Personnel changes
2009 election update
Features planned for next release of jcp.org
Classification of JSRs on jcp.org
ME Working Group update
JSR 299 and 330
Further discussion of incubator processes
Attendance
PMO

Patrick Curran, Max Lanfranconi

ME EC

SE/EE EC

Aplix – John Rizzo – present
Ericsson – Magnus Olssonn – present
IBM – Steve Wolfe – present
Motorola – Brian Deuser – present
Nokia – Erkki Rysa – present
Orange France – not present
Philips – resigned
Qisda – not present
RIM – James Warden – present
Samsung – Hobum (Vincent) Kwon – present
Sean Sheedy – present
Siemens – Marquart Franz – present
Sony Ericsson – not present
Sun – Calinel Pasteanu – present
Time Warner Cable – not present
Vodafone – Guenter Klas – present

Total attendance: 11

Apache – Geir Magnusson – present
Eclipse – Mike Milinkovitch – present
Ericsson - Jens Jensen – present
Fujitsu – not present
Google – Josh Bloch – present
HP – Scott Jameson – present
IBM – Mark Thomas – present
Intel – Wayne Carr – present
Werner Keil – present
Doug Lea – present
Nortel – resigned
Oracle – Jeff Mischkinsky – present
RedHat – not present
SAP – Vicki Shipkowitz – present
SpringSource – not present
Sun – Danny Coward – present

Total attendance: 12

Since 75% of the ME EC wasnot present, that EC was

inquorate

for this meeting
Since 75% of the SE/EE EC was present, that EC was quorate for this meeting
Minutes
Minutes of previous meeting
Patrick apologized for not having published the minutes of the previous meeting. These will be reviewed by email.
EC statistics
Patrick delivered the EC stats presentation.
EC meeting attendance
Patrick drew members' attention to a new visual representation of EC meeting attendance. He reminded members that the Process Document states that "attendance at meetings is mandatory" and encouraged members to live up to this expectation.
Personnel changes
Patrick reported the following personnel changes:
SE/EE
Erkki Rysa replaced Pentti Savolainen as Nokia's primary representative
Nortel has resigned their EC seat

ME
Thibaud Mienville replaced Philippe Lucas as Orange's primary representative
Philips has resigned their EC seat.Philips resigns effective immediately
2009 election update
Patrick reported on the schedule and logistics for this year's elections. See the PMO Presentation for details. During a demonstration of the new election software EC members made several suggestions for changes to the on-screen instructions, which the PMO agreed to implement.
Features planned for next release of jcp.org
Patrick reported on the new features that are planned for the next release of jcp.org. See the PMO Presentation for details.
Classification of JSRs on jcp.org
EC members discussed the various lists of JSRs that are linked from the frong page of jcp.org (see the PMO Presentation for details.) Patrick pointed out various inconsistencies and omissions from these lists, and asked members for their input. The EC agreed to discuss this further by email, after which the PMO would come back with a recommendation for changes. After the meeting, Wayne Carr provided the following suggestions:
List of all open "in progress" JSRs targeted for each platform (ME, SE, EE) – these are all JSRs targeted for each platform (not just the ones in the platform spec) where the JSR has not reached the initial Final Release. Completed JSRs (including those in Maintenance are not listed here – so these are the ones with active Expert Groups that members could possibly join or where people could follow the developing spec.)
List of all JSRs targeted for each platform (ME, SE, EE) including also those that have reached Final Release (including both optional JSRs and JSRs that are part of the platform spec)
List of all JSRs by the last stage they entered. So unlike the current listing, every JSR where the last stage they reached is Public Review would be listed under Public Review. Include a stage for Final Ballot (so those aren't listed as proposed final draft anymore)
List of all JSRs currently in a review: JSR initiation review; Early Draft; Public Draft; Final Ballot, Maintenance Review
List of all current and upcoming EC JSR ballots – so when a JSR is in Public Review, the upcoming ballot is listed.
List of all JSRs
List of all JSR by Executive Committee
For platform specs, there could be a web page overview of each platform, and lists of JSRs by profile – but the spec says that – this would be more an overview, with some words, not just a list of JSRs.
Provide access to an xml version of the Summary data for each JSR to allow others to construct their own lists.
ME Working Group update
Patrick provided an update on the activities of the ME Working Group. See the PMO Presentation for details.
JSR 299 and 330
Doug Lea requested that this topic be added to the agenda in the light of IBM's "no" vote on these JSRs. Mark Thomas explained that IBM voted no because of concerns about the lack of synchronization between the two JSRs, and the possibility that this might lead to incompatibilities between the Java SE and Java EE platforms.

After discussing various options, EC members agreed to encourage the Spec Leads of JSR 330 to do a Maintenance Release to resolve the issues.
Further discussion of incubator processes
This discussion was postponed to a future meeting due to lack of time.