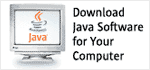 Executive Committee Meeting Summary
for February 26, 2008
revison 0.3 May 16, 2008
Date
February 26, 2008
Time
2:00 pm PST (UTC-8)
Location
Teleconference
Agenda
Tuesday February 26
Agenda review and roll call
Approve minutes and summary from previous meeting

January 2008 minutes and summary.

EC stats (for offline review only)
Proposals for a reformed JCP (Patrick)
EC Attendance
PMO

ME EC

SE/EE EC

BenQ – not present

Jean-Marie Dautelle
Ericsson Mobile Platforms – Magnus Olsson
IBM – David Girle, Dan Bandera
Intel – Tony Baker

Motorola

– not present

Nokia – Pentti Savolainen

Orange France

– not present

Philips – Jon Piesing

RIM - not present

Samsung

– not present

Siemens – Christoph Kuhmuench
Sony-Ericsson

– not present

Sun – Calinel Pasteanu
Time Warner Cable

– not present

Vodafone – G�nter Klas

Total attendance: 9

Total attendance: 15
Quorum
Since at least 12 members of each EC were not present there was no quorum for this meeting.
Minutes
Agenda Review and roll call
Minutes and summary from previous meetings
The meeting minutes and summary for the January meetings were approved.

Proposals for a reformed JCP
Patrick presented proposals for reform of the JCP. EC members discussed these proposals and agreed that they would like to meet again to discuss them before the next formally scheduled EC meeting on April 8.