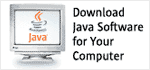 Executive Committee Meeting Minutes
for 9 December, 2008
Date
December 9th , 2008
Location
Teleconference
Agenda
Agenda review and roll call
Welcome and introduction to new members
Review and approve public and private minutes from previous meeting
Personnel changes (none to report)
Status of Apache/Sun negotiations (Patrick Curran)
PMO plans to encourage transparency and agility (Heather VanCura)
Reform proposals

Maintenance Release of JSR 215: plans and schedule (Patrick Curran)
Governance reforms (Jens Jensen)

2009 meeting schedule
Attendance
PMO

Patrick Curran, Max Lanfranconi, Heather VanCura-Chilson

ME EC

SE/EE EC

Qisda – not present
Ericsson – present
IBM – Steve Wolfe – present
Intel – Wayne Carr – present
Motorola – Mike Milikich – present
Nokia – Pentti Savolainen – present
Orange France - Cuithlauac Alvarado – present
Philips – Jon Piesing – present
James Warden – RIM – present
Samsung – not present
Sean Sheedy – present
Siemens – Marquart Franz – present
Sony Ericsson – not present
Sun – Calinel Pasteanu – present
Time Warner Cable – not present
Vodafone – Kay, Glahn – present

Total attendance: 12

Apache – Geir Magnusson – present
Eclipse – Mike Milinkovitch – present
Ericsson – Jens Jensen – present
Fujitsu – Mike DeNicola – present
Google – Josh Bloch – present
HP – Scott Jameson – present
IBM – Mark Thomas – present
Intel – Wayne Carr – present
Werner Keil – present
Doug Lea – present
Nortel – Bryn Rahm – present
Oracle – Don Deutsch – present
Red Hat – not present
SAP – Vicki Shipkowitz – present
Springsource – Rod Johnson – present
Sun – Danny Coward – present

Total attendance: 15

Since 75% of each EC were present, there was a quorum for this meeting
Minutes
Introduction of new EC members
Patrick welcomed the new EC members and invited them to introduce themselves.
Jens Jensen (Ericsson)
"I work in the platform organization. Most of you think about Ericsson as a phone manufacturer, but we also do a lot of networking telecom equipment and so we're involved in Java SE/EE as well as Java ME."
Rod Johnson (Springsource)
"I'm interested in the success of the whole Java platform and I want to represent the voice of the community. As for Open Source, my focus is on openness and transparency."
Werner Keil
"As individual member, I also consider myself a community representative. Having worked on portal technologies I'd like to standardize some of these technologies, and to focus on cloud architectures and open social trends in the enterprise way."
Sean Sheedy
"I have been working in the field of wireless communications for 20 years, most recently with Sprint Nextel, and now as an independent consultant. I'd like to help resolve current JCP issues and hopefully achieve some concrete results."
Approval of minutes
Since this was the first time that EC meeting minutes would be public by default, the EC carefully reviewed the minutes to ensure that they accurately reflected what occurred during the meeting. After requesting some minor changes to the wording, members approved the public and private minutes for the September meeting.
PMO Topics
Heather VanCura presented the EC statistics for review (see presentation).
Private Session
The ECs then went into private session for a discussion on the negotiations between Apache and Sun.
PMO plans to encourage transparency and agility
Heather VanCura presented the PMO's plans to encourage transparency and agility (see presentation).

Referencing the statement on slide 6: "Show inactive status on JSR lists", Werner Keil asked when this feature would be available on jcp.org. Patrick reported that the JCP is working on a new version of the website. This feature will be available in that version, but not necessarily as a modification to the existing site unless this could be implemented with minimal effort.
Patrick then commented that this presentation provides a good segue into the next topic: the Maintenance Review of JSR 215.
Maintenance Review of JSR 215
Patrick reported that Heather will drive this initiative. The PMO will form a working group of willing EC members and will collect requests for changes to the process. They will issue call for volunteers and will report their progress back to the ECs.
In response to a question from the ECs about whether the membership of this working group will be fixed or whether interested EC members can participate at any time, Patrick responded that there is no intent to exclude anyone from participating - we simply want to ensure that there is a core group of interested members who can be relied upon to participate regularly in this work.
Governance Reform
This topic was postponed to the next meeting due to shortage of time.
2009 Meetings schedule
Several members expressed the need to agree on the 2009 face to face meeting dates as soon as possible. After a lively discussion the face-to-face meeting dates were finalized as follows (all locations are still TBD):
January 13 and 14: Bay Area
May 14 and 15: Europe
September 10 and 11: East Coast
Patrick asked Josh to let the PMO know as soon as possible whether Google could host the January meeting. He also requested Heather to reserve the Mansion in Santa Clara as a back-up.

The meeting adjourned shortly after 9:00 am.