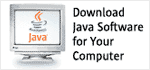 Executive Committee Summary
for 5 August, 2008
version 0.2: October 13, 2008
Date
August 5 , 2008
Location
Teleconference
Agenda
Roll call
Agenda review
Approve minutes and summary from previous meetings

May 2008 minutes and summary
June 2008 minutes and summary

EC stats
Personnel changes
JCP reform proposals
Attendance
PMO

ME EC

SE/EE EC

Jean-Marie Dautelle – present
Ericsson – not present
IBM – Dan Bandera – present
Intel – Eric Dittert – present
Motorola – Mike Milikich – present
Nokia – Pentti Savolainen – present
Orange France – not present
Philips – Jon Piesing – present
Qisda – not present
RIM – James Warden – present
Samsung – not present
Siemens – Christoph Kuhmuench – present
Sony-Ericsson – not present
Sun – Calinel Pasteanu – present
Time Warner Cable – not present
Vodafone – Kay Glahn – present

Total attendance: 10

Apache – Geir Magnusson – present
Eclipse – Mike Milinkovitch – present
Fujitsu – Mike DeNicola – present
Google – Bob Lee – present
HP – Scott Jameson – present
IBM – Mark Thomas, Steve Wolfe – present
Intel – Wayne Carr – present
Doug Lea – present
Nortel – Bryn Rahm – present
Oracle – Anish Karmarkar – present
Red Hat – not present
SAP – not present
SAS – Rich Main – present
Hani Suleiman – not present
Sun – Danny Coward, Roberto Chinnici – present

Total attendance: 12

Since 75% of each EC were not present, there was no quorum for this meeting.
Minutes
Minutes, summary from previous meetings
The EC approved the minutes and summary for the May meeting. The EC requested a change to the minutes of the June meeting, and postponed approval of the June minues and summary until the next meeting.
PMO Topics
EC statistics were presented for review.
No personnel changes were reported
Confidentiality of EC meetings
(This subject was not on the agenda, but the EC considered it important enough to discuss before moving on to the Reform Proposals topic.)
The EC had a lively discussion about the extent to which information about EC meetings should be revealed to the public, and whether it should be published for JCP members only or for the general public. While no definitive conclusions were reached, members agreed that more disclosure was necessary, and that this subject should be discussed again at the next EC meeting.
JCP Reform Proposals
As requested during the June EC meeting Patrick prepared a presentation on JCP reform, focusing on Governance and Transparency. (The topics were discussed in the reverse order to which they are presented in the presentation.)
The Governance discussions focused the balance between corporate and "non-corporate" membership of the EC. Patrick confirmed the importance of corporate involvement in standards development. Members agreed that an open election process is the best way to ensure broad representation.
Patrick then presented a summary of "open and transparent" JSRs. EC members were generally encouraged by the situation but agreed that we should gather more information, publish best practices, and encourage those who are less open to follow the example of the leaders.
Next meeting
Face-to-face. September 25-26, Sun campus, Burlington MA.