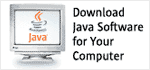 Executive Committee Meeting Summary
for April 8, 2008
version 0.2: June 24, 2008
Date
April 8 , 2008
Time
7:00 am PDT (UTC-7)
Location
Teleconference
Agenda
Agenda review and roll call
Approve minutes and summary from previous meeting
EC stats (for offline review only)
Sun's commitments on JCP reform
Java SE 7 JSR
Plans for JavaOne
EC Attendance
PMO

ME EC

SE/EE EC

BenQ – not present

Jean-Marie Dautelle
Ericsson Mobile Platforms –
IBM –
Intel –
Motorola –
Nokia – Pentti Savolainen

Orange France –

Philips –

RIM - not present

Samsung

– not present

Siemens –
Sony-Ericsson

– not present

Sun – Calinel Pasteanu
Time Warner Cable – George Sarosi
Vodafone –

Total attendance: 12

Total attendance: 16
Quorum
Since at least 12 members of each EC were present there was a quorum for this meeting.
Minutes
Agenda Review and roll call
Minutes and summary from previous meetings
The meeting minutes and summary for the February meeting were approved.

Sun's commitments on JCP reform
Onno Kluyt gave a presentation in which he outlined a series of JCP reforms that Sun is willing to commit to. The presentation was followed by an extensive discussion.
Java SE 7 JSR
Roberto Chinnici summarized Sun's plans for the Java SE 7 JSR, expressing the hope that this would be submitted and approved soon.
JavaOne plans
Patrick Curran outlined the JCP's plans for JavaOne, and encouraged EC members to participate.
Next meeting
May 20-21 face-to-face meeting in Paris, France. Hosted by Orange France.