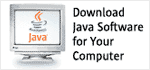 Executive Committee Meeting Report
for September 2007
Date
September 25 , 2007
Location
Teleconference
Agenda
Tuesday September 25
Agenda Review and roll call
Minutes, summary from previous meeting
Electronic vote result
Personnel changes
JSR statistics
Election status
Logistics for future meetings
Moving forward on JSR 306
Improving spec quality
EC Attendance
PMO

Patrick Curran, Liz Kiener, Max Lanfranconi

ME EC

SE/EE EC

BenQ - SS Chen – not present
Jean-Marie Dautelle
Ericsson Mobile Platforms – Magnus Olsson
IBM – Mark Thomas, Dan Bandera
Intel – Eric Dittert
Motorola – not present
Nokia –Pentti Savolainen, Dietmar Tallroth
NTT DoCoMo – Max Hata
Orange France – not present
Philips – Jon Piesing
RIM - Mike Rybak
Samsung – not present
Siemens – Marquart Franz
Sony-Ericsson – Jeff Griffin
Sun – Calinel Pasteanu, Roger Riggs
Vodafone – Günter Klas

Total attendance: 12

Apache – Geir Magnusson
BEA – Ed Cobb
Borland - Ravi Kumar
Fujitsu – Mike DeNicola
Google - Josh Bloch
HP – Scott Jameson
IBM – Mark Thomas, Steve Wolfe
Intel – Wayne Carr
Red Hat Middleware – Sacha Labourey
Doug Lea
Nortel Networks – Harpreet Geekee
Oracle – Don Deutsch
SAP - Vicki Shipkowitz
SAS - Rich Main
Hani Suleiman
Sun – Danny Coward, Peter Walker, Roberto Chinnici

Total attendance: 16
Quorum
Since 12 members of each EC were present, there was a quorum for this meeting.
Minutes
Agenda Review and roll call
Minutes and summary from previous meetings
The meeting minutes and summary for the August meeting were approved after minor corrections to the attendance record.

Electronic vote results
The chair reported the results of an electronic vote on a motion proposed by Apache and seconded by Intel addressing the use of Field Of Use clauses in TCK licenses. The text of the motion was:
"TCK licenses must not be used to discriminate against or restrict compatible implementations of Java specifications by including field of use restrictions on the tested implementations or otherwise. Licenses containing such limitations do not meet the requirements of the JSPA, the agreement under which the JCP operates, and violate the expectations of the Java community that JCP specs can be openly implemented."
The results were:
ME EC: 13 in favor, 1 against, 2 ineligible to vote
SE/EE EC: 13 in favor, 1 against, 2 ineligible to vote
The Chair informed the EC that the PMO will take no further action on this motion.
Personnel changes
None to record.
JSR stats
Patrick Curran presented the usual monthly update on JSR statistics.
Election status
The chair reported that the PMO was in the process of finalizing the nominations for ratified seats in the EC elections that were scheduled begin on October 2.
Logistics for future meetings
Members discussed the location of the December face-to-face meeting and possible adjustments to the schedules for 2009. The EC agreed to maintain the current schedule for monthly teleconferences to accomodate the geographic dispersion of the EC teams.
Moving on with JSR 306
The EC discussed the possibility of making progress on JSR 306.
Improving spec quality
Patrick Curran led a brief discussion on the possibility of providing some training for spec leads on best practices for improving spec quality.
Next meeting
October 23 2007 @ 2PM PDT (UTC -7)

Teleconference
+1 866 839 8145
+1 865 524 6352
Access Code: 346 0492