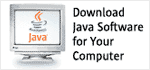 Executive Committee Meeting Summary
for October 23, 2007
Date
October 23, 2007
Location
Teleconference
Agenda
Tuesday October 23
PMO Topics presentation
Agenda review and roll call
Minutes, summary from previous meetings
Election status
Preparation for December f2f meeting (Doug Lea)
EC stats/PMO info (Liz Kiener: PMO)
Personnel changes
Improving transparency (Max Lanfranconi: PMO)
Schedules and locations for next year's f2f meetings
EC Attendance
PMO

Patrick Curran, Liz Kiener, Max Lanfranconi

ME EC

SE/EE EC

BenQ - SS Chen - not present

Jean-Marie Dautelle
Ericsson Mobile Platforms – Magnus Olsson
IBM – Mark Thomas
Intel – Eric Dittert
Motorola - James Warden
Nokia – Pentti Savolainen

NTT DoCoMo – not present

Orange France - not present

Philips – Jon Piesing
RIM - Mike Rybak
Samsung - Vincent Kwon
Siemens – Marquart Franz, Klaus Jank
Sony-Ericsson – not present
Sun – Roger Riggs
Vodafone – Guenter Klas

Total attendance: 12

Apache – Geir Magnusson
BEA – Ed Cobb, Michael Rowley

Borland - not present

Fujitsu – Mike DeNicola
Google - Bob Lee
HP – Scott Jameson
IBM – Mark Thomas, Steve Wolfe
Intel – Wayne Carr, Tony Baker
Red Hat Middleware – not present
Doug Lea
Nortel Networks – Harpreet Geekee
Oracle – not present

SAP - not present

SAS - Rich Main
Hani Suleiman
Sun – Danny Coward, Roberto Chinnici

Total attendance: 12
Quorum
Since 12 members of each EC were present, there was a quorum for this meeting.
Minutes
Agenda Review and roll call
Minutes and summary from previous meetings
The meeting minutes and summary for the September EC meeting were approved.

Election status
All six nominees for the ratified seats have been elected.
Detailed voting statistics are available at http://www.jcpelection2007.org/jcp/ratification_results
The nomination process for the elected seats is under way.
Preparation for December face-to-face Meeting
The EG members discussed the planned workshop on the future of the JCP to be held during the first day of December's face-to-face meeting.
JSR stats (Liz Kiener: PMO)
Liz Kiener presented the usual monthly update on JSR statistics.
Personnel changes
The PMO reported several changes in EC members' alternate representation.
JCP Transparency (Max Lanfracnoni: PMO)
Max Lanfranconi led a discussion on the need for increased transparency in the JSR development process, and on the mechanisms currently in place to facilitate communication between Expert Groups and the broader JCP membership. The possibility of adding Wiki functionality to the JCP website was also discussed.
Logistics for future meetings
The EC discussed the possibility of scheduling next year's face-to-face meetings in conjunction with industry events that members plan to attend.
Next meeting
Novemer 13 2007 @ 7AM PST (UTC -8)

Teleconference
+1 866 839 8145
+1 865 524 6352
Access Code: 346 0492
Meeting closed @ 3:38PM PDT