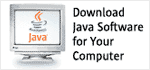 Executive Committee Meeting Summary
for November 13, 2007
Date
November 13, 2007
Location
Teleconference
Agenda
Tuesday November 13
PMO Topics presentation
Agenda review and roll call
Minutes, summary from previous meetings
Election results
EC stats (Liz Kinear: PMO)
Spec Lead Interview/Q&A (Liz Kinear: PMO)
Personnel changes
JavaOne Call for Papers
Schedules and locations for 2008 f2f meetings
Relaxing the platform Compatibility Rules
EC Attendance
PMO

Patrick Curran, Liz Kiener, Max Lanfranconi

ME EC

SE/EE EC

Total attendance: 11

Apache – Geir Magnusson
BEA – Ed Cobb,

Borland - not present

Fujitsu – not present

Google - Josh Bloch
HP – Scott Jameson
IBM – Mark Thomas, Steve Wolfe
Intel – Wayne Carr
Red Hat Middleware – not present
Doug Lea

Nortel Networks - not present

Oracle – Don Deutsch

SAP -

Michael Bechauf
SAS - Rich Main

Hani Suleiman - not present

Sun – Danny Coward, Roberto Chinnici, Peter Walker

Total attendance: 11
Quorum
Since 12 members of each EC were not present there was no quorum for this meeting.
Minutes
Agenda Review and roll call
Minutes and summary from previous meetings
The meeting minutes and summary for the October meeting were approved.

Election results
The final results of the 2008 elections were announced.
New & re-elected SE/EE EC Members:
Apache Software Foundation
Eclipse Foundation
Google
Nortel
Red Hat Middleware
New & re-elected ME EC members:
Intel
Orange France
Research In Motion LTD (RIM)
Samsung Electronics
Time Warner Cable
See the final results here

EC stats presentation (Liz Kinear: PMO)
Lize Kinear presented the usual monthly JSR statistics.
Spec Lead Interview/Q&A (Liz Kinear: PMO)
Liz Kinear presented the results of an interview with Roger Mahler, spec lead for JSR 320.
Personnel changes
Bob Lee has replaced Cedric Buest as the alternate contact for Google.

crazybob@google.com
+1 650 253 5148

Bryn Rahm has replaced Bill Bourne as the alternate contact for Nortel.

rahm@nortel.com
+1 613 763 3233
Java One Call for Papers
Will close at the end of the week. The PMO submitted several proposed papers. The Chair will also be at Javapolis in Europe with a presentation on standards.

Schedules and locations for 2008 face to face meetings
The EC discussed the possibility of meeting in France during the week before or after the W3C Technical Plenary (the dates for this meeting have not yet been fixed), during the week after JavaOne in the Bay Area, and on the US East Coast in January 2009.

Relaxing the platform Compatibility Rules
The Chair led a brief discussion about the possibility of relaxing some of the platform Compatibility Rules. The EC agreed to take up this topic again at the December meeting.

Next meeting

* Date
o December 4-5, 2007
* Face-to-Face
o Jean-Marie Dautelle's barn
o Marlborough, MA