ROUND TABLE:
JCP ME EC
Elected
Symbian -- Jonathan Allin

Jonathan Allin, Symbian's representative, serves as the company's Strategic Product Manager, Java Technology. Allin says Symbian's involvement with the Executive Committee (EC) is vital because Symbian is licensed to major handset manufacturers, including Nokia, Sony-Ericsson, Motorola, Panasonic and Samsung. Symbian provides them with Java technology. "Because of our close links with our licensees and with the operators, we have a strong vision of what wireless Java technology can achieve and where it can go," Allin says. He adds that Java is still a young technology and that the market is fragile. The hunt is on for value-added services, he says. "MIDlet games will earn some revenue, but not the substantial sums needed to pay back investments in 3G technologies," Allin says. "We need more imaginative business plans that will lead to compelling services for users." He says the upgrade to Java Community Process (JCP) 2.5 provides "the opportunity to bring on board the huge experience possessed by not-for-profit and open-source organizations.
Sony-Ericsson -- Hanz H?ger

Hanz Hager represents Sony Ericsson Mobile Communications AB, where he serves as Java Product Manager. He says Sony Ericsson views Java technology as the primary enabler for downloadable applications. He says he expects that Java technology ultimately will be implemented across the company's entire product portfolio. "That's why we are excited about this opportunity to influence the future direction of Java technology and make sure we are at the forefront of utilizing the enabling technology in our phones," he says. He says Sony Ericsson will initially implement Java technology in products aimed at the high-end youth and professional segments "where the earliest take-up of gaming, entertainment and other Java based applications is believed to occur." Sony Ericsson released two Java-enabled phones on the Japanese market in 2001 and an additional two in 2002. The P800/802 is the first Java-capable GSM product from Sony Ericsson. Sony Ericsson integrates its Java Software Development Kit (SDK) and device emulators with Integrated Development Environments (IDE's) from leading vendors. The Sony Ericsson Java SDK is currently supported by Metrowerks in CodeWarrior Wireless Studio 7 and by Sun in its Sun ONE for Java tools.
Ratified
Philips - Jon Piesing

Jon Piesing, who represents Philips, leads the company project that developed the first prototype MHP set-top boxes including Java APIs and sold them to developers and TV broadcasters worldwide. He says Philips has a long term commitment to the use of open specifications in consumer electronics products. Participation in the JCP gives Philips influence to make integration of Java technolofy into products easier and cleaner, he says. "Participation enables us to optimize the fit of our software or silicon to the Java platform concerned." A key for the future of JCP, he says, is to build more relationships between specifications to improve the re-use of specifications or parts of specifications. Piesing also notes that companies will be more willing to make investments in testing and conformance as the economy improves. "If the economy really turns a corner, the speed of introduction of new standards can pick up again." He notes that cost-effective solutions based on Java technology are already in the marketplace. He cites the the Philips MHP set-top box product for the German market, which uses an implementation of PersonalJava running on the very cost effective ST 5512 chip clocked at 54MHz. And the upgrade to JCP 2.5 will only strengthen the Java effort, he says. "It represents a significant step forward in establishing the JCP as a developer of open specifications," Piesing says.
Nokia Corporation -- Pentti J. Savolainen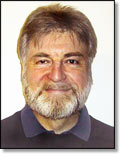 Nokia is represented by Pentti J. Savolainen, who brings a distinguished record of experience in software R&D, sales and corporate collaborations. Nokia has been an active member of the ME EC since its establishment. In Nokia Mobile Phon es Pentti J Savolainen is currently heading a team, that has responsibilities in the areas of terminal Java API roadmapping, related standardisation, industry c ooperation, such as Java Technology for Wireless Industry (JSR-185) and preparat ion of the JCP standards for implementation into Nokia Mobile Phones terminals. Currently there are around twenty Java enabled terminals announced and being de livered by Nokia.
IBM -- Paul Buck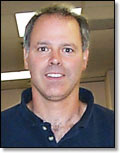 IBM is represented by Paul Buck, who has served in such positions as executive vice president of IBM's Object Technology International division and director of IBM's Center for Java Technology.
---
Back to Introduction