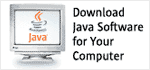 Executive Committee Meeting Minutes
for June 9, 2020
Date
June 9, 2020
Location
Teleconference
Agenda
Personnel Changes

Other Business
Recording
Attendance
Thursday, 9 June 2020
PMO
Executive Committee
Alibaba - Kingsum Chow - present
ARM - Stuart Monteith, Thomas Parker - present
Azul Systems - Simon Ritter - present
BNY Mellon - Chandra Guntur, Nikhil Nanivadekar, Don Raab - present
Marcus Biel - present
Eclipse Foundation - Paul Buck, Ivar Grimstad - present
Ken Fogel - present
Fujitsu - Kenji Kazumura - present
Goldman Sachs - Jackie Haynes - present
IBM - Mark Little - present
Intel - Steve Dohrmann - present
JetBrains - Trisha Gee, Mala Gupta - present
London Java Community - Martijn Verburg - present
MicroDoc - Bruno Caballero - present
Oracle - Don Deutsch, Anish Karmarkar - present
SAP SE - Martin Doerr - present
Software AG - Prasad Yendluri - present
SouJava - Bruno Souza - present
Tomitribe - David Blevins, Amelia Eiras - present
Twitter - Tony Printezis - present
Total Attendance: 20 of 20 voting members
Since 75% of the EC's voting members were present, the EC was quorate for this session.
Minutes
Changes in status as a result of attendance at this meeting
The EC Standing Rules state the following penalties for non-attendance at EC meetings (note that those who participate in face-to-face meetings by phone are officially counted as absent):
Missing two meetings in a row results in a loss of voting privileges until two consecutive meetings have been attended.

Missing five meetings in a row, or missing two-thirds of the meetings in any consecutive 12-month period results in loss of the EC seat.
There are no changes in voting privileges as a result of this meeting.
Personnel Changes
Mala Gupta is a new alternate for JetBrains.
EC Stats
Heather presented the usual EC stats (see the presentation for details).
Java in Education
Heather reviewed the summary of discussions in the Java in Education Working Group since our April EC Meeting. We created a wiki page for Java User Group Leaders to utilize for resources and sharing experiences. All materials for the Java in Education Working Group should be posted and accessed on the EC Community space (accessible to the public) for reviewing the work and discussions of the group. This is the collaboration space for the work of the JCP Executive Committee. EC Members should ensure all material they present or prepare on their personal or corporate drives at the meetings are posted on this publicly accessible EC space.
We will review the update to the presentation JUG leaders can use in the public EC Meeting. EC Members can use a new social media template to promote the importance and need for Java developers, and to spread the word about Java in Education for JUG leaders (create and also amplify communication from @jcp_org). This artwork is only for EC Member use and the graphics and colors should not be modified (text can be added). All artwork should be downloaded from the EC private site and artwork files should not be accessed or stored on any other site.
The Java in Education Working Group will meet again on July 14 to review feedback collected from JUG leaders over the next few weeks, through formal and informal means.
Other Business
Heather reviewed the remaining dates for the 2020 calendar (see the presentation for details). The September face to face will not be in San Francisco, but will be held as a virtual online meeting.
We adjourned this portion of the meeting to join the June Public EC Meeting.
Next Meeting
August 11, 2020; 8 -10 am PDT