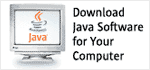 Executive Committee Meeting Minutes
for April 23, 2020
Date
April 23, 2020
Location
Teleconference
Agenda
Personnel Changes

Java SE Spec Lead Update (Brian Goetz, Georges Saab)

JSR Proposal (Don Raab)

2020 Calendar
Attendance
Thursday, 23 April 2020
PMO
Executive Committee
Alibaba - Kingsum Chow, Tianxiao Gu, Sanhong Li - present
ARM - Stuart Monteith, Thomas Parker - present
Azul Systems - Simon Ritter - present
BNY Mellon - Chandra Guntur, Nikhil Nanivadekar, Don Raab - present
Marcus Biel - present
Eclipse Foundation - Paul Buck, Ivar Grimstad - present
Ken Fogel - present
Fujitsu - Kenji Kazumura - present
Goldman Sachs - Jackie Haynes - present
IBM - Tim Ellison, Mark Little - present
Intel - Steve Dohrmann - present
JetBrains - Trisha Gee, Anna Kozlova - present
London Java Community - Martijn Verburg - present
MicroDoc - not present
Oracle - Don Deutsch, Anish Karmarkar - present
SAP SE - Christoph Langer, Gotz Lindenmaier - present
Software AG - Prasad Yendluri - present
SouJava - Bruno Souza - present
Tomitribe - David Blevins, Amelia Eiras - present
Twitter - Tony Printezis - present
Total Attendance: 19 of 20 voting members
Since 75% of the EC's voting members were present, the EC was quorate for this session.
Minutes
Changes in status as a result of attendance at this meeting
The EC Standing Rules state the following penalties for non-attendance at EC meetings (note that those who participate in face-to-face meetings by phone are officially counted as absent):
Missing two meetings in a row results in a loss of voting privileges until two consecutive meetings have been attended.

Missing five meetings in a row, or missing two-thirds of the meetings in any consecutive 12-month period results in loss of the EC seat.
London Java Community have regained their voting privileges as a result of this meeting.
Personnel Changes
Mike DeNicola has left Fujitsu and Fujitsu will appoint a new alternate representative. V2COM has resigned their EC seat.
EC Stats
Heather presented the usual EC stats (see the presentation for details).
JCP Membership Update
Heather presented an update to the JCP Program Membership numbers - total membership is now 1,147 including cancellations and membership migrations (see the presentation for details).
2019 Year End Summary
Heather presented the annual year end summary for the 2019 calendar year (see the presentation for details).
Java SE Spec Lead Update
Brian Goetz presented a Java SE update. He summarized the progress of Java SE over the past three year since moving to a six month release cadence. When we had a longer, feature-boxed release cycle, at the end of a release cycle, the feature pipeline was exhausted -- and so were our people. Some people were initially skeptical about a six month release cycle, but with the update to the JCP program governance, it has proven not only possible to do, but the community members, including the Java Platform team have been able to reinvest their efforts into innovation and the feature pipeline. Release planning has been simplified, and the JSRs for the Java Platform have delivered approximately half of a dozen features each; the pipeline looks better than it has ever been. Java is in a good competitive position and the Java SE 14 release, in particular, has provided features that developers want to use. Amelia asked about user feedback. Brian expressed that it is challenging to get feedback from the people with the right experience - feedback from those who had actually used the feature in anger. Preview features have helped with this to encourage people to try features and provide feedback. Georges Saab commented that new releases are being adopted quickly. JDK14 has the most number of downloads since the JDK 9 release, and he is seeing more interest in adoption. It is also easier to upgrade between releases (past JDK 9) than in the past. Sanhong asked about Project Loom progress. Brian explained that progress on Loom has been rapid over the past two year. There is a prototype available, and working on performance improvement, but it is still in development phase. Don commented that the BNY Mellon katas in GitHub have been migrated to JDK 14 as a reference. Tom asked if there was anything to differentiate long term support (LTS) releases in terms of features, since there is a longer leader for ARM customers making migration decisions. Brian responded that they are trying very hard not to have any differentiation in terms of features for LTS releases. David shared that thirty percent of their customers are on JDK 11 now, and the migration to modules has been fine, but removals from versions of JDK8 to JDK 11 have been more challenging. He asked about any interest in using JAXP. Brian would like to see a processing API, but not that particular one. Martijn inquired about the impact of having one Platform JSR with the features being developed through projects in the open and then integrated into the Platform JSR. He asked for an independent implementor to answer. Simon responded that the benefits of the JCP still happen with development process happening this way. It has not hindered Azul's ability to follow and develop their implementation. Azul decided they are going to be following the LTS release cadence, and have found it fairly easy to do that. Georges commented that the six month release cadence has also added faster access to new features in production quality.
Java in Education
Heather reviewed the summary of discussions on the Java in Education Working Group that formed and met four times following our February EC Meeting (see the presentation for details). Specifically, we will focus on how to bridge the gap between students and industry. Industry needs Java developers and students need connections/skills. We can encourage the use of existing programs for primary/secondary students and raise awareness for them: Devoxx4Kids, Oracle Academy (Alice, Greenfoot), and certification programs. In addition, we can encourage a JUG-led initiative to connect with Universities and students, offering best practices, tools, support for building relationships to the next generation of developers to Java. Ken presented some slides that can be used to support these efforts, focused on myths about Java development (see the presentation for details).
In addition, EC Members can play a role in raising awareness in the community of their use and need for Java developers. EC Members can use provided artwork to use on social media to promote this need.
Brian inquired about connecting to standardized test writers for Computer Science. The JCP EC could play a role in ensuring and influencing the tests to continue to be written in Java. The EC can reach out to these organizations, for example, the NACB in the United States. There may be similar organizations in other countries.
The Working Group will continue meetings and present an update in the June EC Meeting (public).
JSR for Java Collections 2.0 Proposal
Don presented a proposal for a new JSR for Java Collections 2.0 (see the presentation for details). Heather suggested getting more feedback and interest on this topic from other community members, including the lead and members of the Java SE Platform JSR.
Other Business
Heather reviewed the dates for the 2020 calendar (see the presentation for details). We briefly discussed whether we should hold the September face to face in San Francisco hosted by Twitter, in light of the Coronavirus. We will make a decision on this topic closer to the September meeting date. For our 2021 calendar, BNY Mellon offered to host us for the Spring meeting in Singapore, since this meeting was originally scheduled to meet face to face. Heather will initiate a Doodle poll for 2021 dates in late summer.
Next Meeting
June 9, 2020; 8 -10 am PDT (second hour is public)