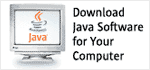 Executive Committee Meeting Minutes
for February 11, 2020
Date
February 11, 2020
Location
Teleconference
Agenda
Personnel Changes

Java in Education

2020 Calendar
Attendance
Tuesday, 11 February 2020
PMO
Executive Committee
Alibaba - Kingsum Chow - present
ARM - Stuart Monteith, Thomas Parker - present
Azul Systems - Simon Ritter - present
BNY Mellon - Chandra Guntur, Nikhil Nanivadekar - present
Marcus Biel - present
Eclipse Foundation - Paul Buck, Ivar Grimstad - present
Ken Fogel - present
Fujitsu - Mike DeNicola, Kenji Kazumura - present
Goldman Sachs - Jackie Haynes, Jessica Man - present
IBM - Tim Ellison - present
Intel - Steve Dohrmann - present
JetBrains - Trisha Gee, Anna Kozlova - present
London Java Community - not present
MicroDoc - Bruno Caballero - present
Oracle - Don Deutsch - present
SAP SE - Christoph Langer - present
Software AG - Prasad Yendluri - present
SouJava - Otavio Santana, Bruno Souza - present
Tomitribe - Amelia Eiras - present
Twitter - Tony Printezis - present
V2COM - Leonardo Lima - present
Total Attendance: 20 of 21 voting members
Since 75% of the EC's voting members were present, the EC was quorate for this session.
Minutes
Changes in status as a result of attendance at this meeting
The EC Standing Rules state the following penalties for non-attendance at EC meetings (note that those who participate in face-to-face meetings by phone are officially counted as absent):
Missing two meetings in a row results in a loss of voting privileges until two consecutive meetings have been attended.

Missing five meetings in a row, or missing two-thirds of the meetings in any consecutive 12-month period results in loss of the EC seat.
London Java Community lose their voting privileges as a result of this meeting.
Personnel Changes
Mike DeNicola will be leaving Fujitsu in March; no new alternate appointed at this time. Heather and the EC Members thanked Mike for his contributions and wished him well. Mike will forward his contact information.
EC Stats
Heather presented the usual EC stats (see the presentation for details).
Java in Education
Ken presented some information he has gathered that shows a potential trend of Educators moving from Java to other languages (see the presentation for details). He suggested there are some new features introduced recently that make Java more friendly to students. Simon commented that some of the index measures are perhaps not the most accurate way to measure usage. Marcus stated that Java is consistently in the top 3 languages used, Bruno commented that the JCP program itself does have an education and outreach component, encompassing working with Java User Groups (JUGs) to get members of the community involved, and Heather does quite a bit of outreach and partnering with the JUGs on behalf of the JCP program. Heather suggested that we can encourage the JUGs to work more closely with students and universities, and that many of them already are doing so. She also reminded EC Members that when we revised the levels of JCP program membership, one of the components we were very careful to keep in mind was that we wanted to continue to enable and allow university professors to be able to participate. We have not yet made a concerted and active effort yet to encourage and promote membership in the JCP program to educators. This is an initiative that we could discuss in the future. Amelia talked about the Latin Java User Groups becoming more active and support that Oracle could offer. Bruno could see doing more education to promote some existing perceptions and Java and also promote new features. Jackie commented that the job demand for skills can determine technologies that students learn. Heather noted that skills demand for Java is the top requested skill by employers, and also the most highly paid skill. Paul confirmed with an article he has recently seen. Chandra commented that EC members should take responsibility to help promote Java use. Stuart commented that the availability of choice and freedom in Java should also be emphasized to the educational community. Anna added that the IntelliJ educational product from JetBrains is available for use by students. Heather suggested that we form a working group to further discuss what the JCP EC members can do to promote Java in educational environments.
Other Business
Heather reviewed the dates for the 2020 calendar (see the presentation for details); We discussed whether we should hold the April Face to Face in Singapore hosted by BNY Mellon, in light of the Coronavirus. Heather and BNY Mellon are closely monitoring the situation. Heather will follow up with the EC by the first week of March with a decision on whether we should keep our meeting Face to Face or hold the meeting remotely on 23 April. The September Face to Face will be in San Francisco hosted by Twitter.
Next Meeting
April 23, 2020; 9 AM - 5 PM PDT