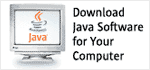 Executive Committee Meeting Minutes
for December 10, 2019
Date
December 10, 2019
Location
Teleconference
Agenda
Personnel Changes

EC Elections

Java Platform JSR Review Tips

2020 Calendar
Attendance
Tuesday, 10 December 2019
PMO
Executive Committee
Alibaba - not present
ARM - Stuart Monteith - present
Azul Systems - Simon Ritter - present
BNY Mellon - Chandra Guntur, Nikhil Nanivadekar - present
Marcus Biel - present
Eclipse Foundation - not present (excused)
Ken Fogel - present
Fujitsu - Mike DeNicola - present
Goldman Sachs - Jessica Man - present
IBM - not present (excused)
Intel - Steve Dohrmann - present
JetBrains - Trisha Gee - present
London Java Community - not present
MicroDoc - Nicolas Relou - present
Oracle - Don Deutsch, Anish Karmarkar - present
SAP SE - not present (excused)
Software AG - not present
SouJava - Bruno Souza - present
Tomitribe - David Blevins, Amelia Eiras - present
Twitter - Tony Printezis - present
V2COM - not present
Total Attendance: 14 of 21 voting members
Since 75% of the EC's voting members were not present, the EC was not quorate for this session.
Minutes
Changes in status as a result of attendance at this meeting
The EC Standing Rules state the following penalties for non-attendance at EC meetings (note that those who participate in face-to-face meetings by phone are officially counted as absent):
Missing two meetings in a row results in a loss of voting privileges until two consecutive meetings have been attended.

Missing five meetings in a row, or missing two-thirds of the meetings in any consecutive 12-month period results in loss of the EC seat.
There were no changes in voting privileges as a result of this meeting.
Personnel Changes
New EC alternates for Eclipse (Ivar Grimstad), SAP (Christoph Langer) & Twitter (Flavio Brasil).
EC Elections
Heather reviewed the transition plan for the JCP EC size, and final results of the 2019 EC Elections for the Ratified, Elected and Associate seats. The new members, Marcus Biel and Ken Fogel, introduced themselves. See the presentation for details.
EC Stats
Heather presented the usual EC stats (see the presentation for details).
Java Standard Edition (SE) Platform JSR Review Tips
Following up on discussion from the Fall Face to Face EC Meeting Heather invited Brian Goetz to review some best practices for EC Members to review the Java Platform JSRs in preparation for voting on the EC ballot. Brian reviewed the Java SE Project pages, issue tracker and discussion links on the JSR page of JCP.org, as well as the Spec bundle download pages, JEP Dashboards and CSR Dashboards. He encouraged EC Members to regularly review and provide feedback during the Development cycle, well ahead of ballot periods. Amelia asked about downloads of Java versions. Brian indicated that in his audiences from Devoxx Belgium, the majority raised their hands regarding Java SE 11 use, and some for Java SE 13 use. Georges Saab added that there have been significant numbers of downloads for Java SE 13, and over three times as many for Java SE 11.
Other Business
Heather reviewed the dates for the 2020 calendar (see the presentation for details); the April face to face will be in Singapore hosted by BNY Mellon, and the September face to face will be in San Francisco hosted by Twitter.
This portion of the meeting adjourned to join the JCP EC Public Meeting (see the summary).
Next Meeting
February 11, 2020; 8-10 am PST
Teleconference