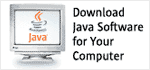 Executive Committee Meeting Minutes
for August 13, 2019
Date
August 13, 2019
Location
Teleconference
Agenda
Personnel Changes

EC Elections

JCP Membership Updates

Working Group Updates - JCP.Next, Business Value, Communications

Oracle Code One Related Events and Activities

2020 Calendar
Attendance
Tuesday, August 13, 2019
PMO
Executive Committee
Alibaba - Tianxiao Gu - present
ARM - Stuart Monteith - present
Azul Systems - Simon Ritter - present
BNY Mellon - Chandra Guntur, Nikhil Nanivadekar - present
Credit Suisse - not present
Eclipse Foundation - Paul Buck - present
Fujitsu - Mike DeNicola - present
Goldman Sachs - Jessica Man - present
Ivar Grimstad - not present
Hazelcast - not present
HPE - Soumira Chatterjee, Bala Viswanathan - present
IBM - Tim Ellison - present
Intel - Steve Dohrmann - present
JetBrains - Trisha Gee - present
London Java Community - not present
MicroDoc - Bruno Caballero - present
Oracle - Anish Karmarkar - present
SAP - Gotz Lindenmaier, Martin Doerr, Volker Simonis - present
Software AG - Prasad Yendluri - present
SouJava - Otavio Santana, Bruno Souza - present
Tomitribe - Amelia Eiras - present
Twitter - Tony Printezis - present
V2COM - Leonardo Lima - present
Total Attendance: 19 of 23 voting members
Since 75% of the EC's voting members were present, the EC was quorate for this session.
Minutes
Changes in status as a result of attendance at this meeting
The EC Standing Rules state the following penalties for non-attendance at EC meetings (note that those who participate in face-to-face meetings by phone are officially counted as absent):
Missing two meetings in a row results in a loss of voting privileges until two consecutive meetings have been attended.

Missing five meetings in a row, or missing two-thirds of the meetings in any consecutive 12-month period results in loss of the EC seat.
Azul Systems regained their voting privileges as a result of attending this meeting. Credit Suisse lost their voting privileges as a result of not attending this meeting.
Personnel Changes
New primary and alternate for ARM (Stuart Monteith, Thomas Parker); new alternate for Alibaba (Tianxiao Gu); additional new alternate for BNY Mellon (Nikhil Nanivadekar), new alternate for MicroDoc (Bruno Caballero); new primary for SAP (Goetz Lindenmaier - who was previously an alternate); new alternate for SAP (Martin Doerr); new primary for IBM (Mark Little/Red Hat).
Andres Almiray and Red Hat have resigned their EC Seats.
EC Elections
Heather reviewed the dates and next steps, including the Meet the Candidates session coming up at Code One on 16 September. Heather also summarized the candidates for the Ratified, Elected and Associate seats. See the presentation for details.
EC Stats
Heather presented the usual EC stats (see the presentation for details).
Membership Report Update
Heather gave an update on the Membership renewals effort (see the presentation for details).
JCP EC Working Group Updates
The JCP.Next Working Group met two times to discuss a Maintenance Review of JCP 387, Streamline the JCP program - clarification on allowing multiple Public Reviews and resizing the JCP EC (see the presentation for more details). The Maintenance Review started in July, and the ballot passed on 12 August; a Maintenance Release is planned for later in August. The changes will go into effect in time for the 2019 Elections in November, and will be completed following the 2020 Elections.
The Business Value Working Group met two times to discuss the business value of the JCP program overall for the continued success of Java - JSRs developed and covered by a Spec License that includes strong compatibility requirements, allowing multiple implementations that create choice; implementations must pass the TCK.
Heather suggested the Communications Working Group could meet on September 3 to discuss plans for communications around Code One.
Oracle Code One Activities and Events
We reviewed the plans for JCP related activities at Oracle Code One (see the presentation for details).
Other Business
Heather reviewed the calendar dates for the remaining 2019 JCP EC Meetings and proposed dates and locations for the 2020 calendar (see the presentation for details); the September face to face will be in San Francisco hosted by Twitter. For our Spring 2020 face to face meeting, Heather summarized the locations options and will start a poll - BNY Mellon offered to investigate Singapore, SouJava offered to investigate Sao Paulo, Alibaba offered to investigate Hangzhou and IBM, or London Java Community offered to investigate London locations for hosting. Twitter and Alibaba both offered to host the Fall face to face meeting in San Francisco in 2020, dates to be decided based on plans for coinciding with Oracle Code One 2020.
Next Meeting
September 13, 2019; 9:30am - 5:00pm PDT, Face to Face Meeting hosted by Twitter in San Francisco, California.