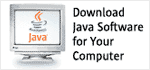 Executive Committee Meeting Minutes
for 12 March, 2019
Date
12 March, 2019
Location
Teleconference
Agenda
Attendance
Tuesday, 12 March, 2019
PMO
Executive Committee
Alibaba - Yumin Qi - present
Andres Almiray - present
ARM - Monica Backwith - present
Azul Systems - not present
BNY Mellon - Don Raab, Chandra Guntur - present
Credit Suisse - Gary Field - present
Eclipse Foundation - Wayne Beaton, Paul Buck - present
Fujitsu - Kenji Kazumura - present
Goldman Sachs - Jackie Haynes - present
Ivar Grimstad - not present
Hazelcast - Jaromir Hamala - present
HPE - Bala Viswanathan - present
IBM - Steve Groeger - present
Intel - Sandhya Viswanathan- present
JetBrains - Trisha Gee - present
London Java Community - Marchelo Ancelmo - present
MicroDoc - Nicolas Relou - present
Oracle - Don Deutsch, Anish Karmarkar - present
Red Hat - Mark Little - present
SAP - Volker Simonis - present
Software AG - Prasad Yendluri - present
SouJava - Bruno Souza, Otavio Santana - present
Tomitribe - David Blevins, Amelia Eiras - present
Twitter - Tony Printezis - present
V2COM - Leonardo Lima - present
Total Attendance: 23 of 25 voting members
Since 75% of the EC's voting members were present, the EC was quorate for this meeting.
Minutes
Changes in status as a result of attendance at this meeting
The EC Standing Rules state the following penalties for non-attendance at EC meetings (note that those who participate in face-to-face meetings by phone are officially counted as absent):
Missing two meetings in a row results in a loss of voting privileges until two consecutive meetings have been attended.

Missing five meetings in a row, or missing two-thirds of the meetings in any consecutive 12-month period results in loss of the EC seat.
SouJava regained their voting privileges as a result of this meeting.
Personnel Changes
New alternate representatives for Alibaba (Xiaoming Gu), Intel (Sandhyaa Viswanathan) and HPE (Soumira Chatterjee).
EC Stats
Heather presented the usual EC stats (see the presentation for details).
Java SE Release Update
Brian presented an update on the Java SE Releases. Leonardo asked if anyone had shown interest in any embedded projects and Brian suggested reaching out to Azul. Heather commented that it was good to see some JSRs successfully transition to the new streamlined version of the JCP version 2.11 - Java SE 12 and Java SE 13 JSRs. See the presentation for details.
Project Panama
Brian presented an update and status on Project Panama and how to get involved. Volker asked about early access builds and Brian directed him to ask questions on the mailing list (see the presentation for more details).
Other Business
Heather confirmed that the JSR 282 agenda item would be deferred until May, based on the Spec Lead availability.
Heather reviewed the calendar dates for the 2019 JCP EC Meetings (see the presentation for details); the next face to face will be hosted by Fujitsu in Tokyo on May 15 (specific details are on the EC private site). We reviewed the dates for Oracle Code One in 2019, and we confirmed the plans for Twitter to host the Fall face to face meeting the Friday prior to Code One, September 13.
Heather reminded EC members that EC Members should now dial into the Public EC Meeting, and mentioned that we may want to discuss revising the format for public EC Meetings for 2020 before adjourning the meeting.
Next Meeting
15 May, 2019; face to face in Tokyo, Japan