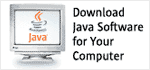 Executive Committee Meeting Minutes
for 8 January, 2019
Date
8 January, 2019
Location
Teleconference
Agenda
Personnel Changes

JCP Membership Update

JCP.Next Discussion
Attendance
Tuesday, 8 January, 2019
PMO
Executive Committee
Alibaba - Kingsum Chow - present
Andres Almiray - present
ARM - not present
Azul Systems - Simon Ritter - present
BNY Mellon - Don Raab, Chandra Guntur - present
Credit Suisse - Gary Field - present
Eclipse Foundation - not present
Fujitsu - Mike DeNicola - present
Goldman Sachs - Jackie Haynes - present
Ivar Grimstad - present
Hazelcast - Jaromir Hamala - present
HPE - Bala Viswanathan - present
IBM - Tim Ellison, Steve Groeger - present
Intel - Steve Dohmann- present
JetBrains - Anna Kozlova - present
London Java Community - Martijn Verburg - present
MicroDoc - Nicolas Relou - present
Oracle - Don Deutsch, Anish Karmarkar - present
Red Hat - Mark Little - present
SAP - Volker Simonis - present
Software AG - Chris Dennis - present
SouJava - not present
Tomitribe - David Blevins, Amelia Eiras - present
Twitter - not present
V2COM - not present
Total Attendance: 20 of 25 voting members
Since 75% of the EC's voting members were present, the EC was quorate for this meeting.
Minutes
Changes in status as a result of attendance at this meeting
The EC Standing Rules state the following penalties for non-attendance at EC meetings (note that those who participate in face-to-face meetings by phone are officially counted as absent):
Missing two meetings in a row results in a loss of voting privileges until two consecutive meetings have been attended.

Missing five meetings in a row, or missing two-thirds of the meetings in any consecutive 12-month period results in loss of the EC seat.
SouJava lost their voting privileges as a result of this meeting.
Personnel Changes
New alternate representatives for IBM (Steve Groeger) & JetBrains (Anton Arhipov).
JCP Membership Update
Heather reviewed the JCP Membership numbers and the membership renewal efforts that are underway. Don asked about membership conversions and cancellations. Heather indicated that we are receiving primarily new memberships, but could expect many cancellations in the renewal efforts, due to non-response. The members can join at a later date if they decide to participate again. See the presentation for details.
EC Stats
Heather presented the usual EC stats (see the presentation for details).
JCP.Next Discussion
Heather reviewed the status and progress on JCP 387, Streamline the JCP program, since the Final Release in December 2018. As a result, the new version of the JCP program is JCP version 2.11. The recently submitted Java SE 13, JSR 388, is migrated to JCP 2.11. We discussed the release with the community during the public EC meeting. In the coming months, we will migrate current JSRs to JCP 2.11 and collect feedback. We may consider minor maintenance review based on feedback (see the presentation for more details).
Other Business
Heather reviewed the calendar dates for the 2019 JCP EC Meetings (see the presentation for details); the next face to face will be hosted by Fujitsu in Tokyo on May 15 (specific details are on the EC private site). We reviewed the dates for Oracle Code One in 2019. Simon observed that the dates are published, and we confirmed the plans for Twitter to host the Fall face to face meeting the Friday prior to Code One, September 13.
Heather reminded EC members that our next EC Meeting is a teleconference. The second hour is the first public EC Meeting of 2019. Any agenda suggestions should be sent to Heather.
Next Meeting
March 12, 2019; 8:00 - 10:00 am PDT (second hour is public)
Teleconference