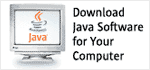 Executive Committee Meeting Minutes
for 11 December, 2018
Date
11 December, 2018
Location
Teleconference
Agenda
Personnel Changes

EC Elections

JCP.Next Discussion
Recording
Attendance
Tuesday, 11 December, 2018
PMO
Executive Committee
Alibaba - Yumin Qi - present
Andres Almiray - present
ARM - Monica Beckwith - present
Azul Systems - Simon Ritter - present
BNY Mellon - Don Raab, Chandra Guntur - present
Credit Suisse - Richard Wood - present
Eclipse Foundation - Wayne Beaton - present
Fujitsu - Kenji Kazumura - present
Goldman Sachs - Jessica Man - present
Ivar Grimstad - present
Hazelcast - Jaromir Hamala - present
HPE - Sujoy Saraswati - present
IBM - Tim Ellison - present
Intel - Steve Dohmann- present
JetBrains - Trisha Gee, Anna Kozlova - present
London Java Community - Martijn Verburg - present
MicroDoc - Nicolas Relou - present
Oracle - Don Deutsch, Anish Karmarkar - present
Red Hat - not present
SAP - Volker Simonis - present
Software AG - Prasad Yendluri - present
SouJava - not present
Tomitribe - David Blevins, Amelia Eiras - present
Twitter - Tony Printezis - present
V2COM - Leonardo de Moura Rocha Lima - present
Total Attendance: 23 of 25 voting members
Since 75% of the EC's voting members were present, the EC was quorate for this meeting.
Minutes
Changes in status as a result of attendance at this meeting
The EC Standing Rules state the following penalties for non-attendance at EC meetings (note that those who participate in face-to-face meetings by phone are officially counted as absent):
Missing two meetings in a row results in a loss of voting privileges until two consecutive meetings have been attended.

Missing five meetings in a row, or missing two-thirds of the meetings in any consecutive 12-month period results in loss of the EC seat.
There were no changes in voting status as a result of this meeting.
Personnel Changes
There were no personnel changes to report at this time.
EC Elections
Heather reviewed the results of the annual JCP EC Elections and welcomed new member, BNY Mellon to the EC, and asked their representatives, Don Raab and Chandra Guntur, to introduce themselves. See the presentation for details.
EC Stats
Heather presented the usual EC stats (see the presentation for details).
JCP.Next Discussion
Heather reviewed the status and progress on JCP 387, Streamline the JCP program. It passed the EC Final Approval Ballot and has been submitted for Final Release. The effective date will be in mid-December. The new version of the JCP program will be JCP version 2.11. The recently submitted Java SE 13, JSR 388, has already expressed the intention to migrate to JCP 2.11 as soon as possible. Andres commented that he plans to also migrate JSR 377, Desktop Application API to JCP 2.11. We will discuss with the community during the public EC meeting (see the presentation for more details).
Oracle Code One Activities and Events
We reviewed comments from the JCP related activities at Oracle Code One in October; Amelia applauded the activities. Don Raab especially enjoyed the hackergarten, and suggested more general seating to hang out in the area. Andres suggested scheduling the BOF sessions earlier in the afternoon, since they are often low in attendance due to other evening activities.
Other Business
Heather reviewed the calendar dates for the 2019 JCP EC Meetings (see the presentation for details); the May face to face will be in Tokyo hosted by Fujitsu (specific details to follow in early 2019). Twitter offered to host the Fall face to face meeting again in 2019, dates to be decided based on plans for coinciding with Oracle Code One 2019.
Next Meeting
8 January, 2019; 8:00 am - 10:00 am PST
Teleconference