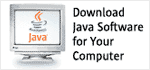 Executive Committee Meeting Minutes
for 14 August, 2018
Meeting Details
Agenda
Personnel Changes

EC Elections 2018

Oracle Code One Plans

EC Communications Working Group

JCP.Next Update
Attendance
Tuesday, 14 August 2018
PMO
Executive Committee
Alibaba - Yumin Qi - present
Andres Almiray - present
ARM - Monica Beckwith - present
Azul Systems - Simon Ritter - present
Credit Suisse - Gary Field, Richard Wood - present
Eclipse Foundation - Wayne Beaton - present
Fujitsu - Mike DeNicola, Kenji Kazumura - present
Gemalto - Thomas Lampart - present
Goldman Sachs - Jessica Man - present
Ivar Grimstad - present
Hazelcast - not present
HPE - Naresh Shaw, Bala Viswanathan - present
IBM - Tim Ellison - present
Intel - Steve Dohrmann - present
JetBrains - Trisha Gee, Anna Kozlova - present
London Java Community - Martijn Verburg - present
MicroDoc - Nicolas Relou - present
Oracle - Don Deutsch, Anish Karmarkar - present
Red Hat - Scott Stark - present
SAP - Volker Simonis - present
Software AG - not present
SouJava - Bruno Souza - present
Tomitribe - David Blevins, Amelia Eiras - present
Twitter - not present
V2COM - Leonardo de Moura Rocha Lima - present
Total Attendance: 22 of 25 voting members
Since 75% of the EC's voting members were present, the EC was quorate for this meeting.
Minutes
Changes in status as a result of attendance at this meeting
The EC Standing Rules state the following penalties for non-attendance at EC meetings (note that those who participate in face-to-face meetings by phone are officially counted as absent):
Missing two meetings in a row results in a loss of voting privileges until two consecutive meetings have been attended.

Missing five meetings in a row, or missing two-thirds of the meetings in any consecutive 12-month period results in loss of the EC seat.
Hazelcast lost their voting status as a result of this meeting.
Personnel Changes
No changes to report at this time.
EC Stats
Heather presented the usual EC stats (see the presentation for details). Simon asked about the EC voting reminder emails. Heather explained that the courtesy email voting reminders go out every week, usually on Tuesday or Wednesday, since the ballots start on Tuesdays. Last week the reminder did not go out until after the weekend. Heather reminded all EC members to login to their JCP account every week to check for open ballots. Naresh asked if we could change the day of the week that the ballots start. Heather suggested we discuss in the JCP.Next working group.
EC Elections 2018
Heather reviewed the EC Election dates for the upcoming annual elections, and EC seats with terms expiring in 2018 (see the PMO presentation for details).
Oracle Code One Plans
Heather presented the plans for Oracle Code One and let EC members know that the Annual JCP Award nominations are open (see the PMO presentation for details).
EC Communications Working Group
Heather reminded EC members that the EC Communications Working Group does not have a leader at this time and asked if anyone would like to volunteer.
JCP.Next Update
Heather reviewed the progress from the working group for the JCP.Next JSR (JSR 387, see the PMO presentation for details). Brian presented an example of what the proposal would look like for the Java SE Platform JSRs (see the OpenJDK example for details). Andres asked about options for JSRs not operating on a schedule such as this JSR. Heather and Brian explained that the working group has discussed this option, and multiple Public Reviews will still be possible for JSRs that would like to take more time moving through the JCP program. We will aim for an Early Draft Review for JSR 387 in September, followed by Public Review, hopefully by Oracle Code One. Amelia suggested we should push to have the Public Review by then, since this is a great opportunity to engage the community. Heather agreed and Mike confirmed this but also stated we can still discuss our progress during Code One even if we have not published the Public Review Draft yet. The Working Group will meet again next week on 20 August.
2019 Meeting Dates, including Spring 2019 Face to Face Meeting
Heather reviewed the proposed EC Meeting dates for 2019 (see the PMO presentation for details). Tokyo was selected for the Spring 2019 JCP EC Face to Face Meeting. Heather will continue to follow up with Fujitsu to select date and confirm details; we will attempt to coincide with the May Java Day Tokyo and Japan JUG tour. Ivar asked if we should reconsider the EC attendance rules considering that we plan to have fewer meetings in 2019. Heather suggested we discuss in the JCP.Next working group next week.
Next Meeting
11 September, 2018; 8:00 am - 10:00 am PDT
Teleconference