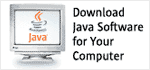 Executive Committee Meeting Minutes
for 10 July, 2018
Meeting Details
Agenda
Personnel Changes

JCP.Next Update
Attendance
10 July 2018
PMO
Executive Committee
Alibaba - Yumin Qi - present
Andres Almiray - present
ARM - Monica Beckwith - present
Azul Systems - Gil Tene - present
Credit Suisse - Richard Wood - present
Eclipse Foundation - Wayne Beaton - present
Fujitsu - Kenji Kazumura - present
Gemalto - not present
Goldman Sachs - Jessica Man - present
Ivar Grimstad - present
Hazelcast - not present
HPE - Naresh Shaw - present
IBM - Tim Ellison, Steve Groeger - present
Intel - Steve Dohrmann - present
JetBrains - Anna Kozlova - present
London Java Community - not present
MicroDoc - Nicolas Relou - present
Oracle - Don Deutsch, Anish Karmarkar - present
Red Hat - not present
SAP - Volker Simonis - present
Software AG - Chris Dennis - present
SouJava - Otavio Santana - present
Tomitribe - David Blevins, Amelia Eiras - present
Twitter - Tony Printezis - present
V2COM - Leonardo de Moura Rocha Lima - present
Total Attendance: 21 of 25 voting members
Since 75% of the EC's voting members were present, the EC was quorate for this meeting.
Minutes
Changes in status as a result of attendance at this meeting
The EC Standing Rules state the following penalties for non-attendance at EC meetings (note that those who participate in face-to-face meetings by phone are officially counted as absent):
Missing two meetings in a row results in a loss of voting privileges until two consecutive meetings have been attended.

Missing five meetings in a row, or missing two-thirds of the meetings in any consecutive 12-month period results in loss of the EC seat.
There were no changes in voting status as a result of this meeting.
Personnel Changes
Monica Beckwith is the new EC representative for ARM.
Spring 2019 Face to Face Meeting
Tokyo was selected for the Spring 2019 JCP EC Face to Face Meeting. Heather will follow up with Fujitsu to select date and confirm details. Otavio suggested that the meeting should coincide with the May Java Day Tokyo and Japan JUG tour.
EC Stats
Heather presented the usual EC stats (see the presentation for details).
Anti-trust and Competition Law for EC Members
Don gave an update on Anti-trust/Competition Law for SSOs (see the presentation for details).
JCP.Next Update
Heather reviewed the JSR submission for the JCP.Next JSR and the summary of the June JCP.Next Working Group meetings held to date. The JSR will be posted for Review today and the JSR Approval Ballot will start 31 July. The Working Group will meet again on 6 August.
Other Business
Heather reviewed the plans for Oracle Code One including the annual JCP community gathering and EC member pass availability - more details will be available at the next EC Meeting.
Next Meeting
14 August, 2018; 8:00 am - 10:00 am PDT
Teleconference